Tamarix chinensis, Chinese Saltcedar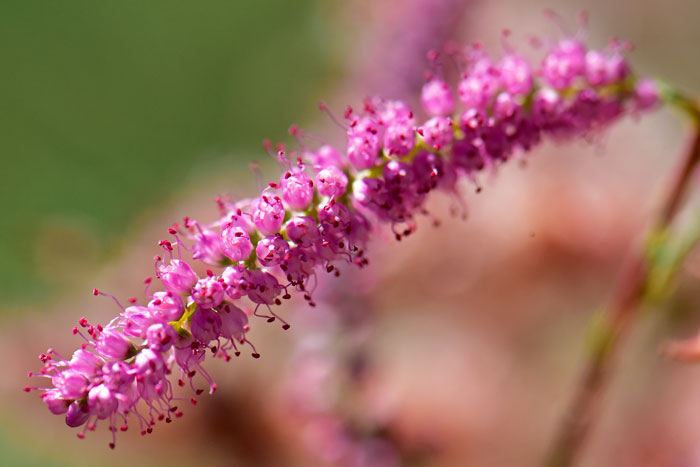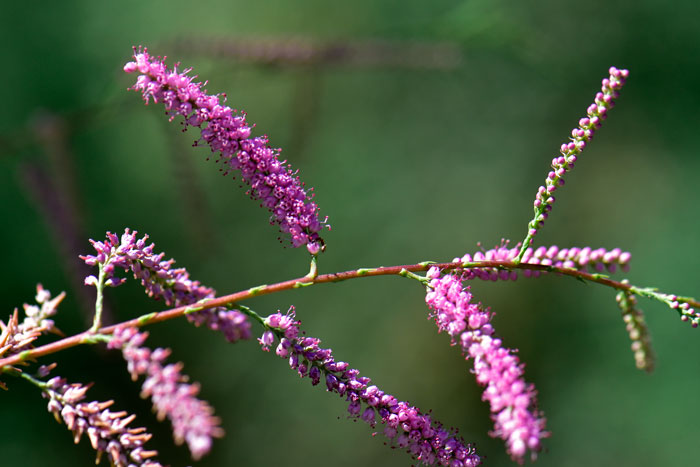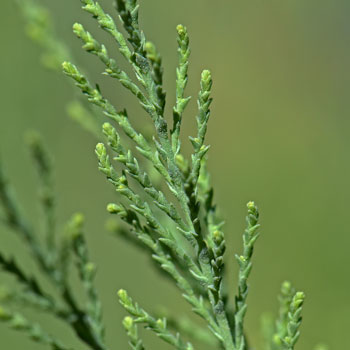 Scientific Name: Tamarix chinensis
Common Name: Chinese Saltcedar
Also Called: China Tamarisk, Chinese Tamarisk, Fivestamen Tamarisk, Five-stamen Tamarisk, Salt Cedar, Saltcedar, Salt-cedar, Tamarisk, Tamarix (Spanish: Pino Salado, Tamarisco, Tamariz, Atarfe, Talaya, Taray)
Family: Tamaricaceae or Tamarisk Family
Synonyms: (Tamarix juniperina, Tamarix pentandra, Tamarix ramosissima.)
Status: Introduced
Duration: Perennial
Size: Up to 30 feet more or less.
Growth Form: Shrub, tree;
Leaves: Green, gray-green; reduced to small over-lapping scales
Flower Color: Pink, deep pink, whitish; inflorescence racemes; flowers in slender spikes terminating the branchlets,
Flowering Season: March to September.
Elevation: Up to 6,500; below 5,000; does not spread quickly above 4,000 feet or so.

Habitat Preferences: Riparian areas, canyons with standing water, riverbanks, roadsides.

Recorded Range: Tamarisk chinensis is found in the western ½ of the United States but also in AR, CO, NB, OK. It is also introduced and spread throughout Baja California and most of Mexico. It is found throughout most of Arizona in preferred habitats with few records in La Paz, Greenlee, Pinal and Yuma counties.

North America & US County Distribution Map for Tamarix chinensis.

U.S. Weed Information: In North America Tamarix chinensis can be weedy or invasive according to the following authoritative sources: State noxious weed lists for 46 states; California; California Invasive Plant Council. 2006. Plants included here may become weedy or invasive.

Invasive/Noxious Weed Information: In North America Tamarix chinensis is listed as a Noxious Weed by the following state governments; Colorado, salt cedar B list (noxious weeds); Montana, Tamarix, tamarisk, saltcedar Category 2 noxious weed; New Mexico, Tamarix saltcedar Class C noxious weed; North Dakota, saltcedar Noxious weed; South Dakota, Tamarix salt cedar Noxious weed; Texas, Tamarix saltcedar Noxious plant; Wyoming, Tamarix. Plants included here are invasive or noxious.

Wetland Indicator: In North America Tamarix chinensis has the following wetland designations: Arid West, FAC; Atlantic and Gulf Coastal Plain, FACW; Eastern Mountains and Piedmont, FACW; Great Plains, FACW; Midwest, FACW; Northcentral & Northeast, FAC; Western Mountains, Valleys, and Coast, FAC.
FAC = Facultative, occur in wetlands and non-wetlands
FACW = Facultative Wetland, usually occur in wetlands, but may occur in non-wetlands.

Threatened/Endangered Information: No information available.

Genus Information: In North America there are 10 species and 11 accepted taxa overall for . World wide, The Plant List includes 3 accepted species names and includes a further 79 infraspecific rank for the genus. *(Numbers here treat T. ramosissima a synonym of T. chinese.).

In the Southwestern United States, Arizona and Texas each have 5 species of Tamarix, in California there are 6 species, Nevada has 2 species, New Mexico and Utah each have 3 species. All data is approximate and subject to taxonomic changes.

Comments: Tamarix chinensis is treated herein as a synonym of Tamarix ramosissima. Tamarisk species originated from dry saline habitats in subtropical and temperate zones of western Europe, the Mediterranean, north Africa, northeastern China, India, and Japan.

More than 1 species of Saltcedar were introduced in the United States in New York, Philadelphia and soon after California as an ornamental and as a windbreak sometime in the early 1800's. By 1901, likely Chinese Saltcedar, was "common in river bottoms" in Arizona. From the 1920's to the 1960's Saltcedar spread rapidly throughout the western United States, Texas and Mexico (and less invasive elsewhere). Now, Saltcedar is a major riparian weed in the southwest where it is found in large numbers in rivers, natural areas and both state and federal wild-lands. It is difficult and sometimes economically impossible to eradicate from heavily clogged riparian areas.

Tamarix chinensis gets its common name 'Saltcedar' from the fact that species of Saltcedar literally thrives in saline soils with extremely high concentrations of salt. In the spring, summer and early fall, large numbers of native honey bees regularly visit the flowers of Chinese Saltcedar to harvest the nectar which is made sweet desert honey. Butterflies are seen regularly feeding on the sweet nectar of the flowers.