Quincula lobata, Purple Ground Cherry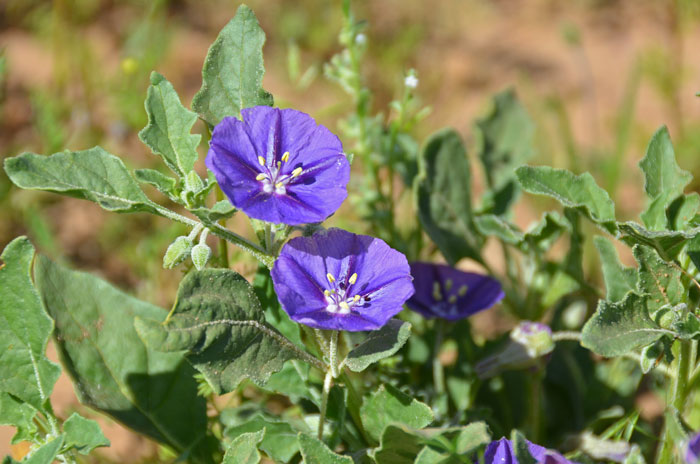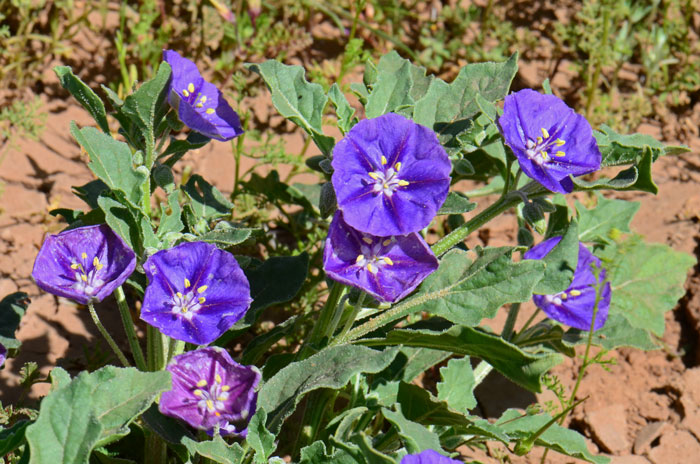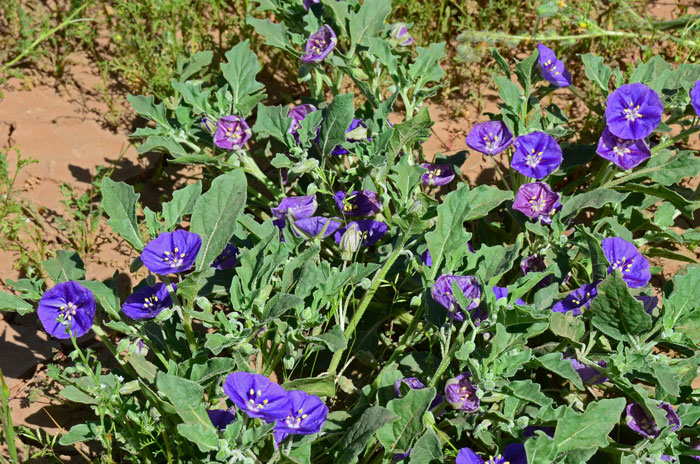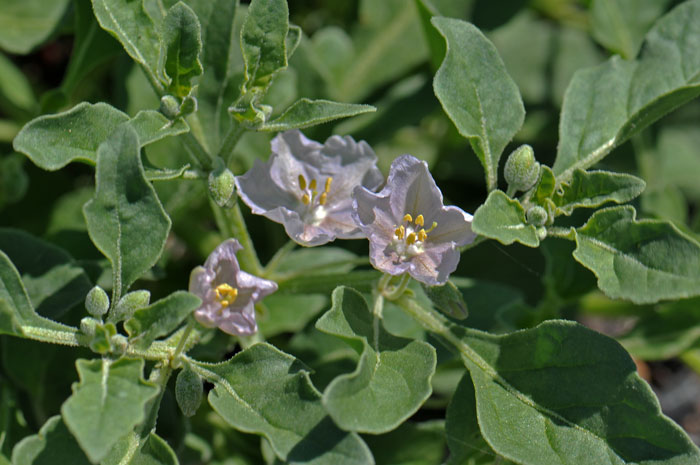 Scientific Name: Quincula lobata
Common Name: Purple Ground Cherry
Also Called: Chinese Lantern, Chinese-lantern, Purple Groundcherry, Purpleflower Groundcherry
Family: Solanaceae, Nightshade or Potato Family
Synonyms: (Chamaesaracha physaloides, Physalis lobata, Physalis lobata var. albiflora, Quincula lepidota)
Status: Native
Duration: Perennial
Size: Up to 20 inches more or less.
Growth Form: Forb/herb; plants decumbent to spreading; few branches; herbage glabrous to minutely papillate.
Leaves: Green; oblong to ovate to lanceolate; margins entire to lobed
Flower Color: Purple or violet with a white eye; inflorescence, short pedicels; corolla rotate; anthers yellow
Flowering Season: March to October.
Elevation: 1,000 to 5,000 feet; 1,500 to 2,500 feet in California.

Habitat Preferences: Plains, mesas and roadsides; California, granitic soils, dry lake margins.
Recorded Range: Quincula lobata is found in the southern United States. It is also native to the northern parts of Mexico. In Arizona it is found in the central, southern and northeast parts of the state in Apache, Greenlee Maricopa, Navajo, Pima and Pinal counties.


North America & US County Distribution Map for Quincula lobata.

U.S. Weed Information: No information available.
Invasive/Noxious Weed Information: No information available.

Wetland Indicator: In North America Quincula lobata has the following wetland designations: Arid West, FACU; Atlantic and Gulf Coastal Plain, UPL; Great Plains, UPL; Midwest, UPL; Western Mountains, Valleys, and Coast, FACU.
FACU = Facultative Upland, usually occur in non-wetlands, but may occur in wetlands
UPL = Obligate Upland, almost never occur in wetlands

Threatened/Endangered Information: No information available.

Genus Information: In North America there is 1 species and 1 accepted taxa overall for Quincula. World wide, The Plant List includes 1 accepted species name for the genus.

In the Southwestern United States there is 1 species of Quincula. All data is approximate and subject to taxonomic changes.

Comments: Quincula lobata was previously classified as Physalis lobata.

The type species for Quincula lobata (Chamaesaracha physaloides) is from the Patagonia Mountains, Arizona (Buck-minister in 1881).

Quincula lobata has been used for food by southwestern indigenous peoples.
Kiowa Drug, Misc. Disease Remedy, Decoction of roots taken or poultice of pounded roots applied for grippe.
Kiowa Food, Preserves, Berries gathered to make jelly.
Kiowa Other, Toys & Games, Bladdery envelope blown up by children and busted on the forehead.
See ethno-botanical uses at Native American Ethnobotany, University of Michigan, Dearborn.