Rubus neomexicanus, New Mexico Raspberry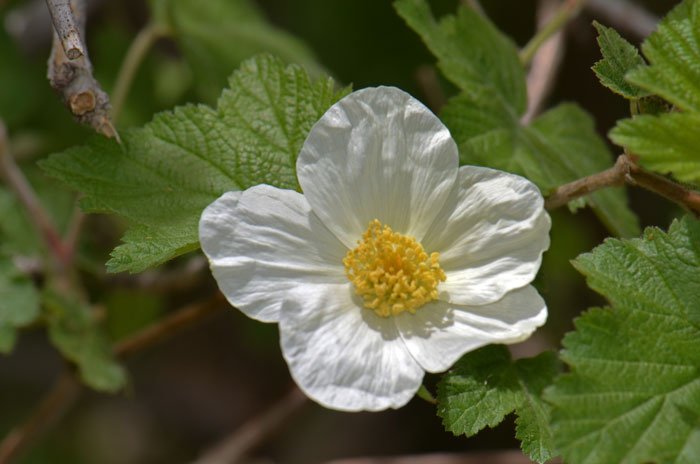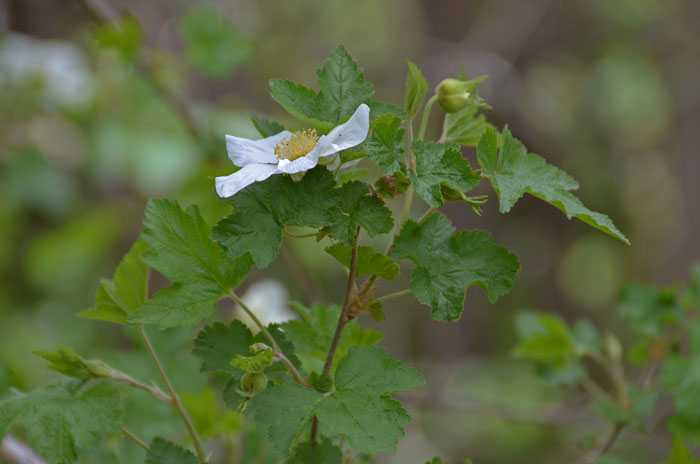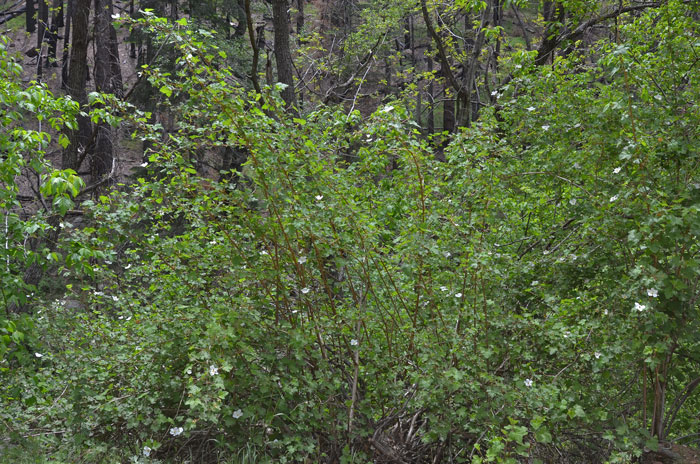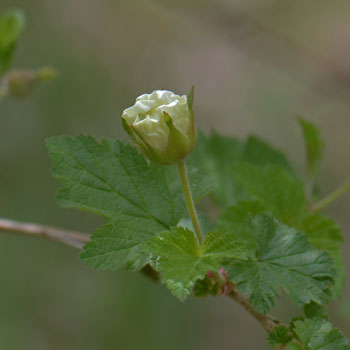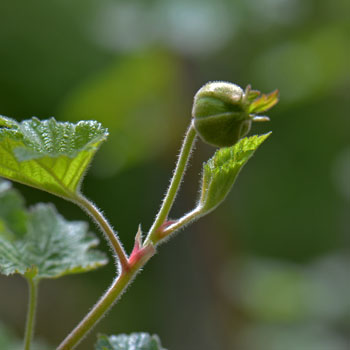 Scientific Name: Rubus neomexicanus
Common Name: New Mexico Raspberry
Also Called: Thimble-berry
Family: Rosaceae or Rose Family
Synonyms: (Oreobatus deliciosus subsp. neomexicanus, Rubus exrubicundus)
Status: Native
Duration: Perennial
Size: 6 to 9 feet more or less.
Growth Form: Subshrub; erect; stems perennial; shredding bark; few or no prickles.
Leaves: Green; deciduous; palmately lobed; margins variable serrate to dentate; leaf heart shaped; leaves hairy above (adaxial) and soft hairy on the bottom side (abaxial); 3 to 5 lobes which may again be lobed.
Flower Color: White; flowers usually after the 1st year; flowers from short terminal branches in leaf axils; flowers without pubescence; sepals reflexing to ascending; 5 white petals; fruit glabrous, red, not very palatable.
Flowering Season: April to September.
Elevation: 4,600 to 9,400 feet.

Habitat Preferences: Forested, mountain slopes, canyons, along perennial and semi-perennial creeks.

Recorded Range: Rubus neomexicanus is relatively rare in the United States where it is found in the southwest the states of AZ, CO, NM, UT. The center of the population in the United States is in Arizona which also has the Largest populations in the north, central and southern parts.

North America & US County Distribution Map for Rubus neomexicanus.

U.S. Weed Information: No information available.
Invasive/Noxious Weed Information: No information available.
Wetland Indicator: No information available.
Threatened/Endangered Information: No information available.

Genus Information: In North America there are 244 species and 277 accepted taxa overall for Rubus. World wide, The Plant List includes 1,494 accepted species names with 1,935 infraspecific rank for the genus.

Arizona, Nevada and Utah each have 5 species of Rubus, in California there are 14 species, New Mexico has 8 species and Texas has 17 species. All data is approximate and subject to taxonomic changes.

Comments: Rubus is a very large genus that includes the commercially grown raspberries and blackberries. New Mexico Raspberry is extensively browsed by deer.

In Southwest Desert Flora also see Whitebark Raspberry, Rubus leucodermis, a superficially similar species but, among other technical differences, has larger flowers.