Polygonum argyrocoleon, Silversheath Knotweed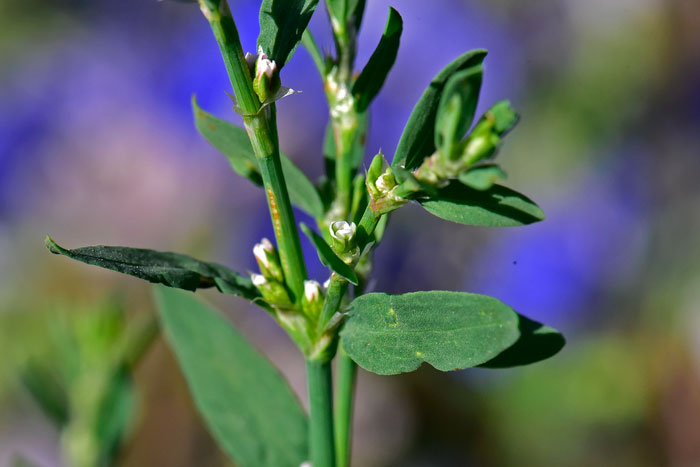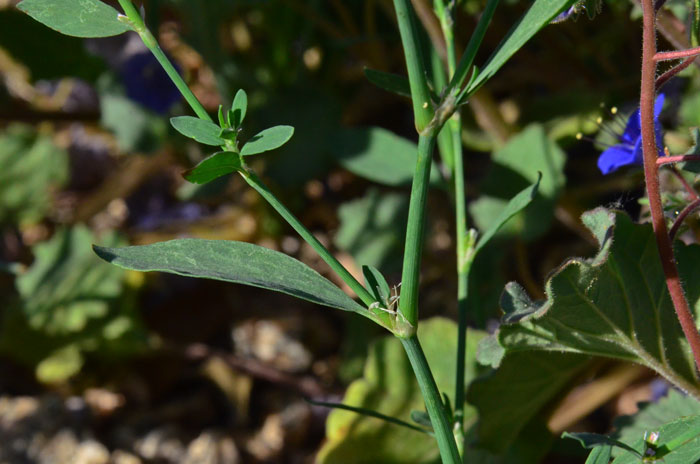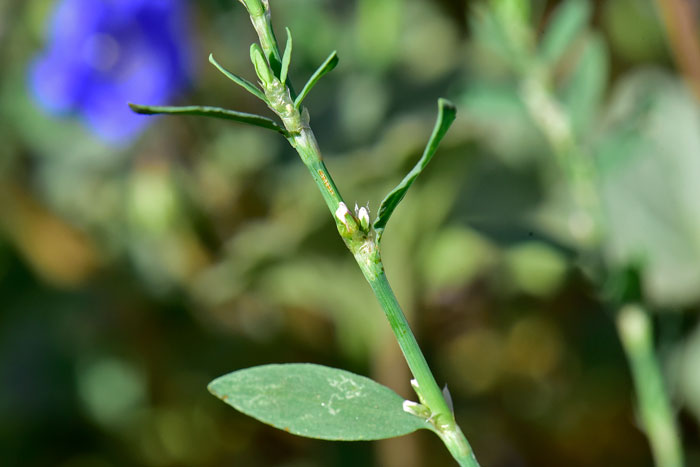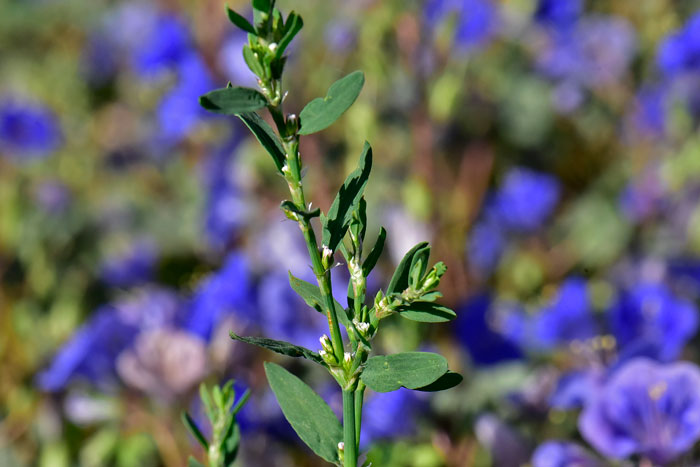 Scientific Name: Polygonum argyrocoleon
Common Name: Silversheath Knotweed
Also Called: Persian Knotweed, Silver-sheath Knotweed, (Spanish: Canutillo)
Family: Polygonaceae, Buckwheat Family
Synonyms: ()
Status: Introduced.
Duration: Annual
Size: Up to 3 feet more or less.
Growth Form: Forb/herb; stems erect or decumbent, branched from base; stems rounded and ribbed (see photo above).
Leaves: Green, grayish-green; leaves sessile, leaf shape linear to lanceolate, reduced gradually upward.
Flower Color: White; inflorescence is raceme-like; 4 to 8 flowers at axils; sepals and petals collectively referred to as a perianth; pedicels enclosed in ochrea; fruit a smooth and shiny 3 sided achene.
Flowering Season: April to October; May or June to October in California.
Elevation: 100 to 3,500 feet.

Habitat Preferences: Often in saline soils; roadsides, fields, gardens, disturbed places.

Recorded Range: Silversheath Knotweed in found primarily in the southwestern United States and Idaho with marginal populations in FL, ID, MA, MO, NC, VT, WV. Native to southwest Asia. In Arizona it is found in the western part of the state (Colorado River counties) and in Maricopa and Pinal counties.

North America & US County Distribution Map for Polygonum argyrocoleon.

U.S. Weed Information: No information available.
Invasive/Noxious Weed Information: No information available.

Wetland Indicator: In North America Polygonum argyrocoleon has the following wetland designations: Arid West, FAC; Atlantic and Gulf Coastal Plain, OBL; Eastern Mountains and Piedmont, OBL; Great Plains, OBL; Midwest, OBL; Northcentral & Northeast, FAC; Western Mountains, Valleys, and Coast, FAC.
FAC = Facultative, occur in wetlands and non-wetlands
OBL = Obligate Wetland, almost always occur in wetlands.

Threatened/Endangered Information: No information available.

Genus Information: Plants.USDA.gov has 83 species and 113 accepted taxa overall for Polygonum. The Plant List has 217 accepted species names for Polygonum.

Comments: Silversheath Knotweed is a weedy plant introduced from Europe and common in Maricopa and Pinal counties.

Silversheath Knotweed is or has been used as food by the Cocopa;

Cocopa Food, Dried Food Seeds parched, ground and eaten.

See ethno-botanical uses at Native American Ethnobotany, University of Michigan, Dearborn.