Aspicarpa hirtella, Chaparral Asphead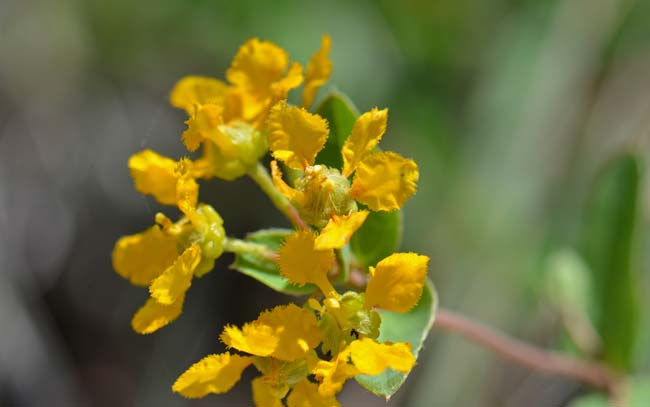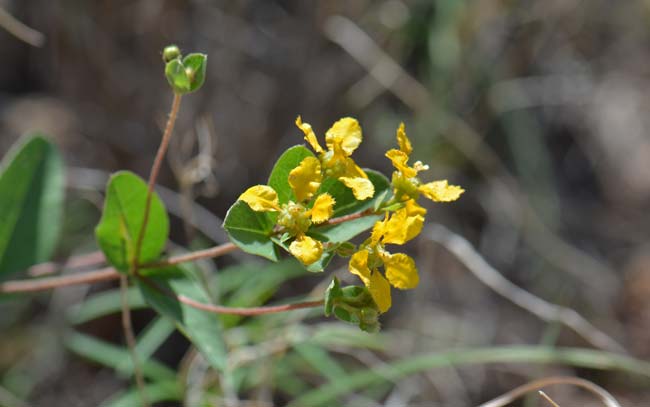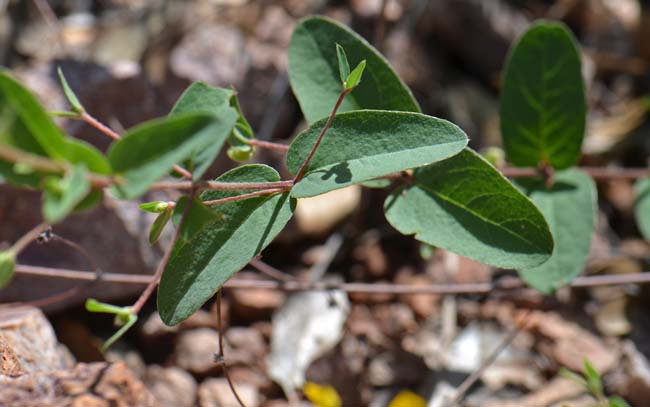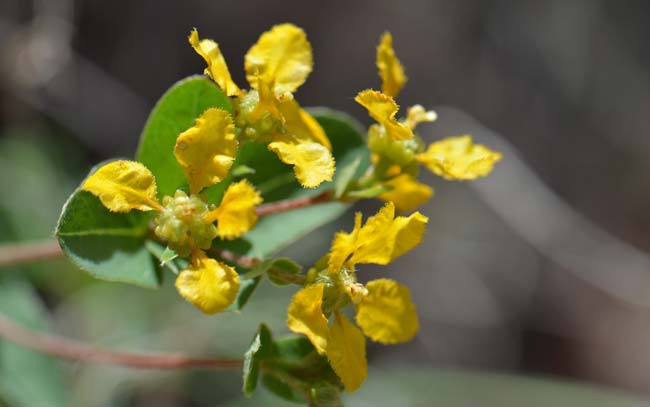 Scientific Name: Aspicarpa hirtella
Common Name: Chaparral Asphead
Also Called: (Spanish: Carrechuela)
Family: Malpighiaceae, Barbados Cherry Family
Synonyms: ()
Status: Native
Duration: Perennial
Size: Up to 12 inches or more.
Growth Form: Shrub/subshrub; prostrate vine-like trailing stems, leaves with short petioles or sessile.
Leaves: Green; opposite, short petiole, or sessile; lanceolate to oblanceolate or ovate; prominent midrib.
Flower Color: Yellow; 5 fringed petals, flowers in terminal clusters, long-peduncles or almost sessile, fruit a pair of nutlets.
Flowering Season: August to September.
Elevation: 4,000 to 5,500 feet.

Habitat Preferences: Prefers Chaparral communities in a very narrow range of elevation.

Recorded Range: Chaparral Asphead is rare in the United States where it is native only to Arizona and extreme northwest New Mexico. Populations in the United States occur primarily in Arizona where it is found in the southern counties of Cochise, Pima and Santa Cruz.

North America & US County Distribution Map for Aspicarpa hirtella.

U.S. Weed Information: No information available.
Invasive/Noxious Weed Information: No information available.
Wetland Indicator: No information available.
Threatened/Endangered Information: No information available.

Genus Information: 3 species in Aspicarpa in the southwest United States; Arizona, New Mexico and Texas. 1 species in Arizona and New Mexico.

Comments: Chaparral Asphead is similar to Slender Janusia (Janusia gracilis) however Chaparral Asphead is more a prostrate trailing shrub while Slender Janusia is a vine, other differences are the petal margins of Chaparral Asphead which are clearly fringed and their leaves are much larger.