Linum lewisii, Lewis Flax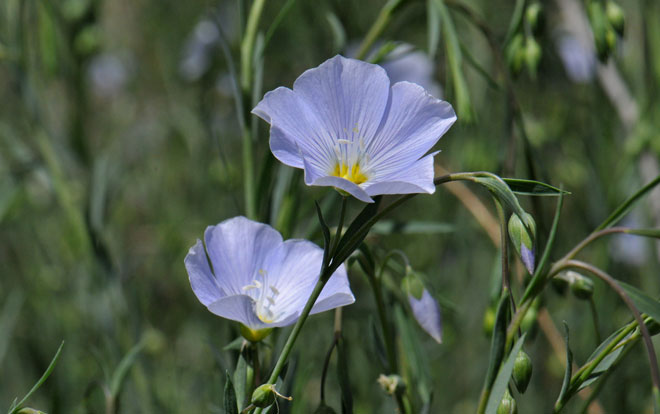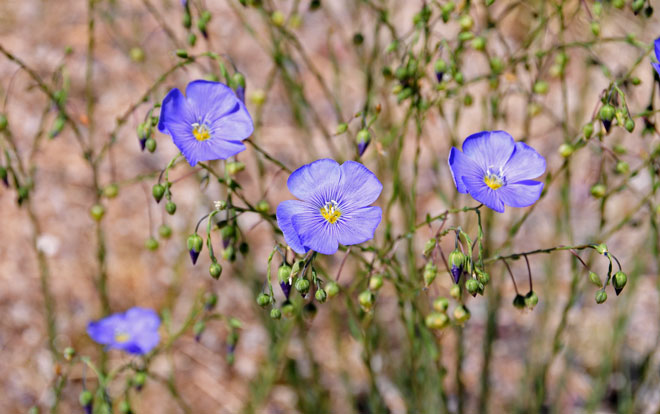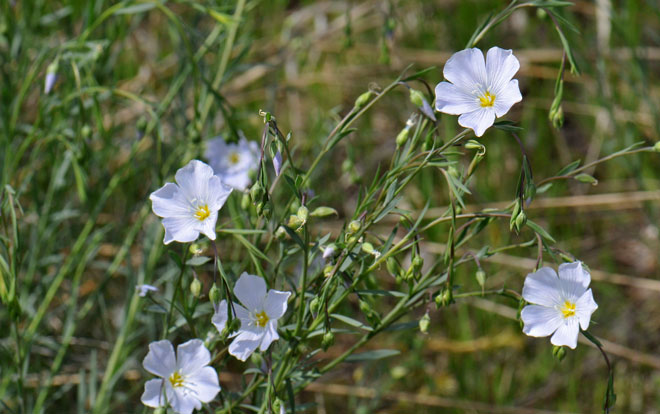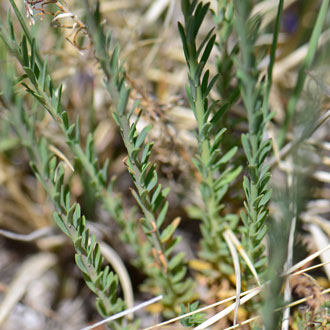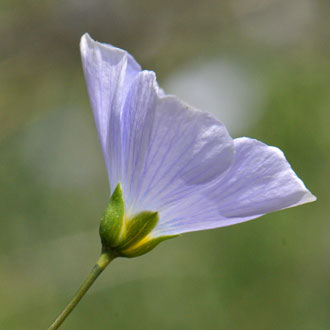 Scientific Name: Linum lewisii
Common Name: Lewis Flax
Also Called: Blue Flax, Lewis Blue Flax, Lewis' Flax, Prairie Flax
Family: Linaceae or Flax Family
Synonyms: ()
Status: Native
Duration: Perennial
Size: Up to 18 inches or so.
Growth Form: Forb/herb, subshrub; stems commonly erect and branched, glabrous.
Leaves: Green; alternate, linear to lanceolate, glabrous, semi-evergreen.
Flower Color: Blue, pale blue; showy, 5 petals and 5 sepals, inflorescence a 1-sided raceme, fruit a rounded capsule.
Flowering Season: March to September.
Elevation: 3,500 to 9500 feet.

Habitat Preferences: Common in well-drained soils, open mesas and coniferous forests.

Recorded Range: Lewis Flax is found throughout almost all of North America. In Arizona it is usually found in most of the state above 3,500 feet. Few observations in central and southwest Arizona.

North America & US County Distribution Map for Linum lewisii.

U.S. Weed Information: No information available.
Invasive/Noxious Weed Information: No information available.
Wetland Indicator: No information available.
Threatened/Endangered Information: No information available.

Genus Information: Over 35 species in Linum throughout all of North America. 8 species in Arizona, 6 species in California and 15 species in New Mexico.

The Plant List includes 141 accepted species names for Linum.

3 varieties in Linum lewisii;
Linum lewisii var. alpicola, Prairie Flax (USA; AZ, CA, ID, NV and UT),
Linum lewisii var. lepagei, Lewis Flax (Canada; E ½, MB, NU, ON and QC),
Linum lewisii var. lewisii, Prairie Flax (Range Recorded above).

Comments: Lewis Flax is a common perennial throughout the country and very similar to the annual cultivated species. Lewis Flax flowers attract bees and insects and the seeds are eaten by birds.