Phaseolus filiformis, Slimjim Bean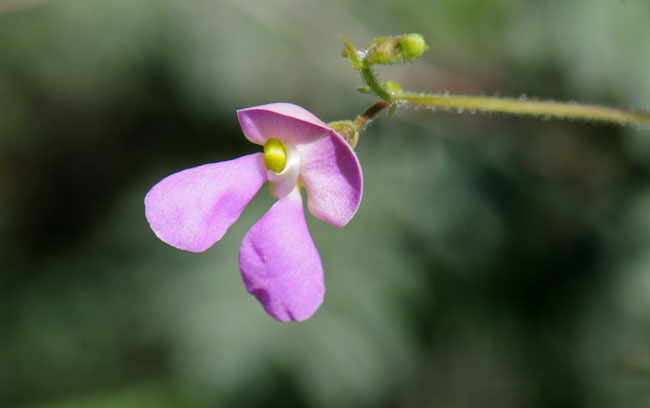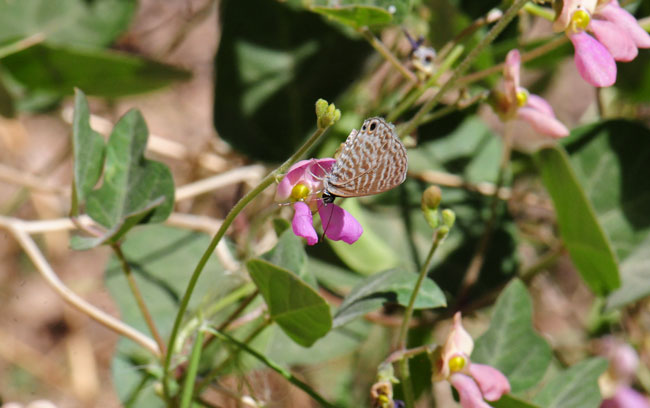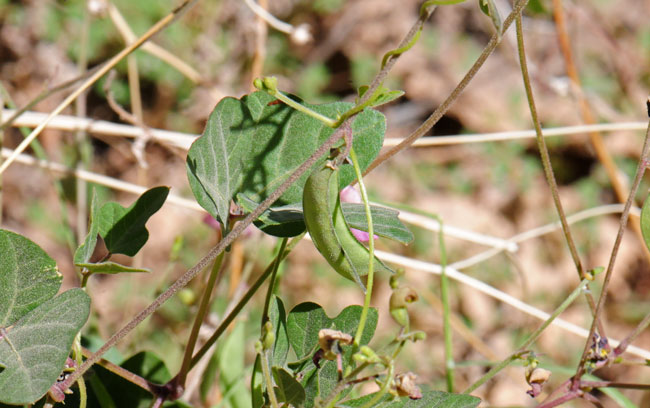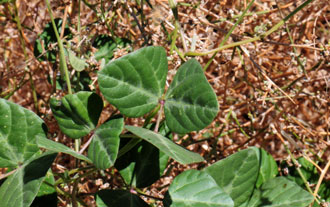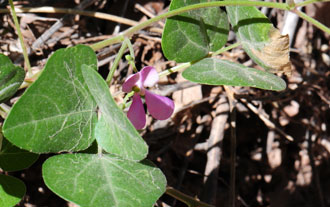 Scientific Name: Phaseolus filiformis
Common Name: Slimjim Bean
Also Called: Desert Bean, Wright's Phaseolus (Spanish: Ban Bavi)
Family: Fabaceae or Leguminosae Family
Synonyms: (Phaseolus wrightii)
Status: Native
Duration: Annual or perennial
Size: Up to 12 inches, low growing vine.
Growth Form: Forb/herb, vine; slender stems.
Leaves: Green; compound, leaflets, deltoid, ovate-triangular, deeply lobed, , seldom much longer than wide.
Flower Color: Pink, pink-purple; pea-like flowers on 4 inch peduncle, fruit an oblong, curved legume.
Flowering Season: Flowers throughout the year.
Elevation: 1,000 to 4,000 feet.

Habitat Preferences: Rocky slopes, canyons and washes.

Recorded Range: Slimjim Bean is found in the the southwestern United States in AZ, CA, NM and TX. It is also native to Baja California and northwest Mexico. In Arizona Slimjim Bean is found in the central and southern portions of the state.
North America & US County Distribution Map for Phaseolus filiformis.
U.S. Weed Information: No information available.
Invasive/Noxious Weed Information: No information available.
Wetland Indicator: No information available.

Threatened/Endangered Information: Seriously Endangered in California; State Rank: S1, S1: Critically Imperiled.
Genus Information: 12 species in Phaseolus in the United States. 7 species in Arizona. Recent taxonomic changes have moved several Phaseolus species to Macroptilium, Vigna and Strophostyles.
The Plant List includes 532 scientific plant names of species rank for the genus Phaseolus. Of these 87 are accepted species names.
Comments: Slimjim Bean is closely related to the Garden Beans or String Beans Phaseolus vulgaris and Butter Beans or Lima beans Phaseolus lunatus.