Olneya tesota, Desert Ironwood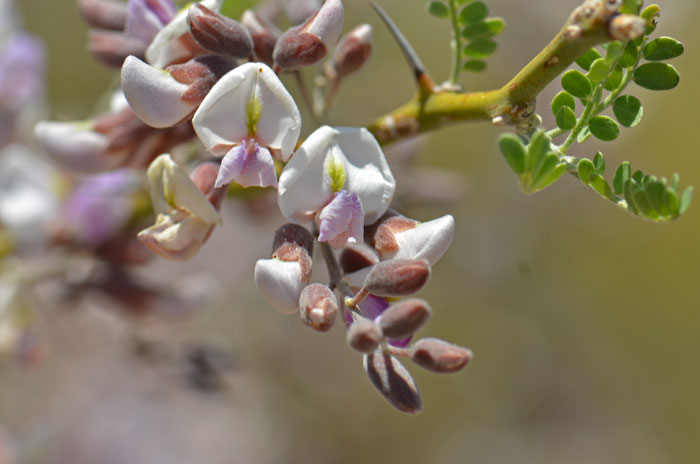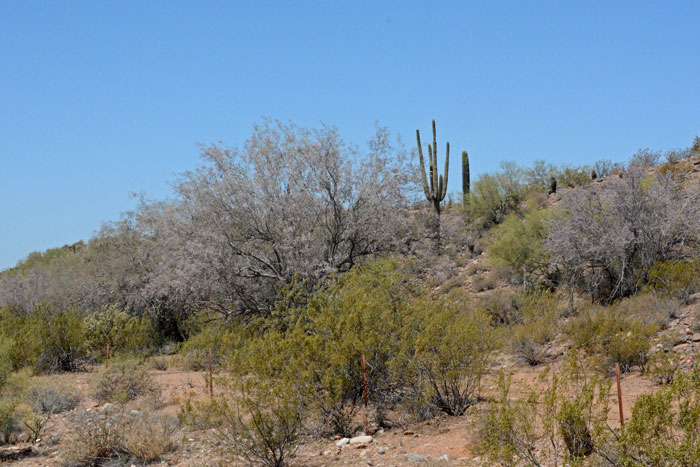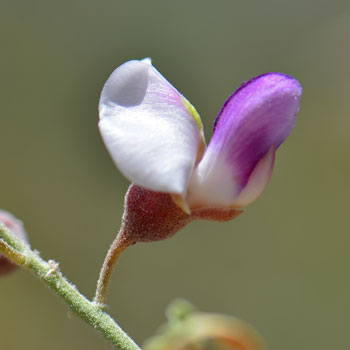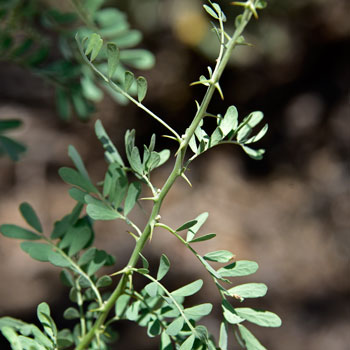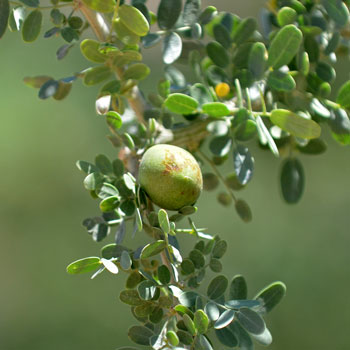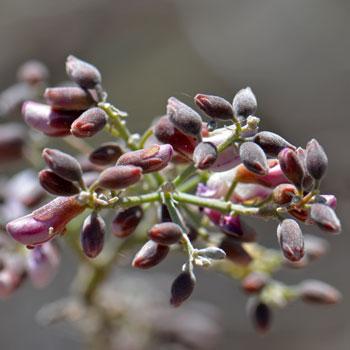 Scientific Name: Olneya tesota
Common Name: Desert Ironwood
Also Called: Ironwood (Spanish: Palo Fierro, Palo de Hierro, Tèsota)
Family: Fabaceae or Leguminosae Family
Synonyms: ()
Status: Native
Duration: Perennial
Size: Up to 30 feet or more.
Growth Form: Tree or shrub; stipular spines
Leaves: Green or grayish-green; mostly evergreen although leaves drop and are replaced throughout the year; lightly canescent pubescence, pinnately compound, 8 or more leaflets
Flower Color: Pale lavender or purple with white; showy, ½ wide, inflorescence a raceme, flowers from axils, fruit a legume, dehiscent, 1 or more seeds.
Flowering Season: May and June.
Elevation: 2,500 feet or lower.

Habitat Preferences: Desert Ironwood is common along dry washes in desert foothills below 2,500 feet.

Recorded Range: The Desert Ironwood is a relatively rare plant in the United States where it is native to Arizona and California. In Arizona it is found in the central and wester parts of the state and in California it is native to the southeast corner. It is also found throughout Baja California and central and northern Mexico.

North America & US County Distribution Map for Olneya tesota.

U.S. Weed Information: No information available.
Invasive/Noxious Weed Information: No information available.
Wetland Indicator: No information available.

Threatened/Endangered Information: In Arizona, Olneya tesota is "Salvage Assessed, Harvest Restricted" (A permit from the Department of Agriculture is necessary to transport this species off private property).

Genus Information: 1 species in the monotypic genus Olneya.

The Plant List includes 1 scientific plant names of species rank for the genus Olneya and 1 accepted species names.

Comments: This desert tree is a major species in the western Sonoran Desert community with other species such as Palo Verde, Saguaro, Ocotillo, Brittlebush, Creosote Bush, and Mesquite. Desert Ironwood has a low tolerance for frost, its presence was used as an "indicator" in selecting sites for citrus orchards. The type specimen for Olneya tesota was collected along the Gila River in Arizona, exact location unspecified.

Ethnobotany

Ethno-Herbalist: Southern California Ethnobotany; Ethnobotany of Southern California Native Plants:Olneya tesota.

Historically, Olneya tesota has been used for food, fuel, tools and porridge by southwestern American indigenous peoples.
Cahuilla Food, Staple, Roasted pods and seeds ground into flour.
Cahuilla Other, Fuel, Wood used for firewood.
Cahuilla Other, Tools, Wood used to make implements requiring extreme hardness: throwing sticks and clubs.
Mohave Food, Bread & Cake, Seeds parched, ground lightly, roasted and the meal made into thin loaves and baked.
Papago Fiber, Building Material, Posts of wood, forked at the top, used for the core of the house frame.
Papago Other, Tools, Wooden stakes driven into the ground and used for weaving cotton.
Pima Food, Dried Food, Beans formerly pit roasted, parched and eaten whole.
Seri Food, Porridge, Beans ground into a meal, mixed with water or sea lion oil and eaten.
Yavapai Food, Bread & Cake, Dried, mashed, parched seeds ground into a meal and used to make greasy cakes.

See all ethno-botanical uses at Native American Ethnobotany, University of Michigan, Dearborn.