Minuartia douglasii, Douglas' Stitchwort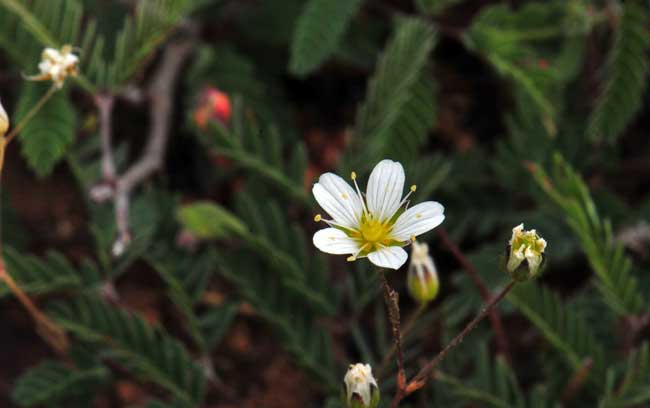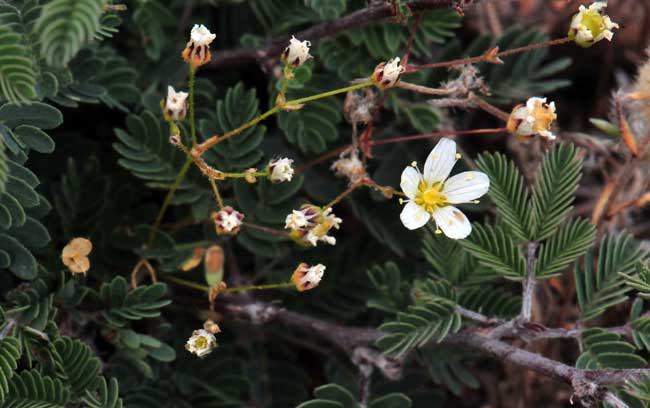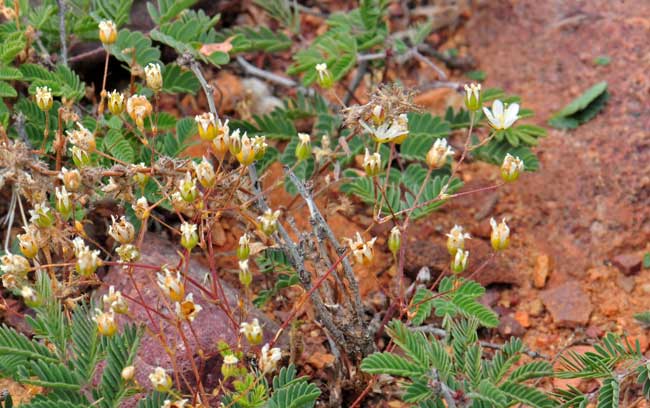 Scientific Name: Minuartia douglasii
Common Name: Douglas' Stitchwort
Also Called:
Family: Caryophyllaceae, Pink Family or Carnation Family
Synonyms: (Arenaria douglasii)
Status: Native
Duration: Annual
Size: Up to 12 inches.
Growth Form: Forb/herb; slender stem erect or spreading, stems may be green or purplish, some pubescence.
Leaves: Green; narrowly linear, axillary leaves.
Flower Color: White petals with yellow center; 5 petals and 5 green sepals, petals streaked with prominent midrib and lateral veins.
Flowering Season: March to June.
Elevation: 2,500 to 3,500 feet.

Habitat Preferences: Rocky and sandy slopes, sandy soil in chaparral, oak and pine-woodlands.

Recorded Range: Douglas' Stitchwort is found in the far western United States; AZ, CA and OR. It is also found in Baja California.

North America & US County Distribution Map for Minuartia douglasii.

U.S. Weed Information: No data available
Invasive/Noxious Weed Information: No data available
Wetland Indicator: No data available
Threatened/Endangered Information: No data available.

Genus Information: 37 species in Minuartia throughout North America. 4 species in Arizona.

Comments: Douglas Stitchwort is found in upper desert areas often in pinyon-juniper communities. The photographs above were taken west of Deer Creek, Gila County, Arizona in the Tonto National Forest.