Lonicera arizonica, Arizona Honeysuckle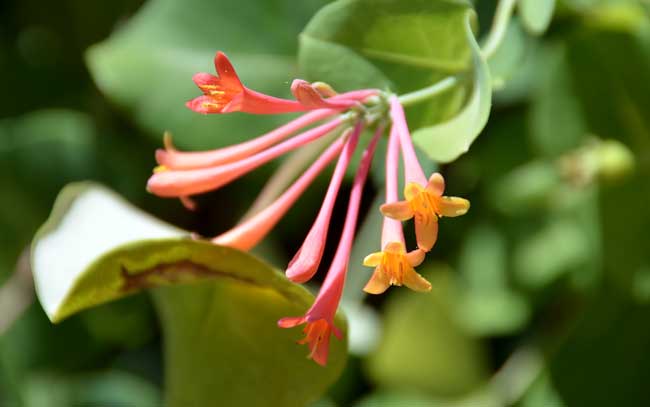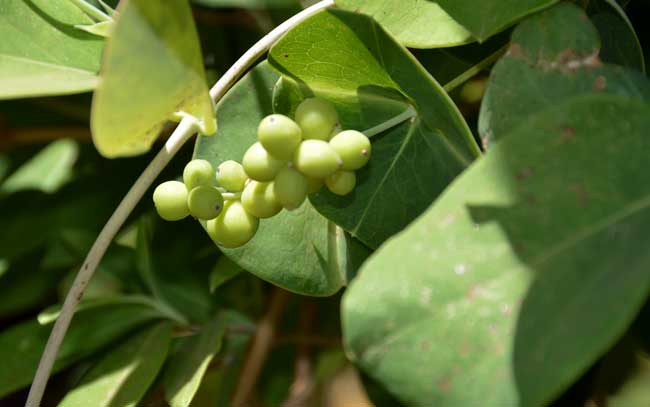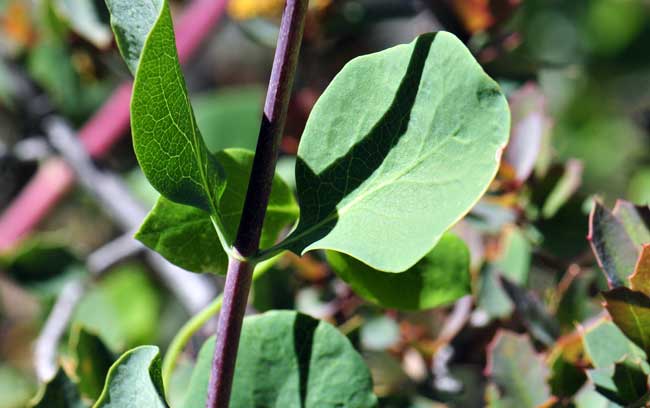 Scientific Name: Lonicera arizonica
Common Name: Arizona Honeysuckle
Also Called: (Spanish: Madreselva)
Family: Caprifoliaceae, Honeysuckle Family
Synonyms: ()
Status: Native.
Duration: Perennial
Size: Up to 4 feet or more (6').
Growth Form: Shrub/vine; erect woody climbing shrub.
Leaves: Green; opposite, simple, variable shape, oval to elliptical, glandular, lower leaves with a short petiole, upper leaves sessile and perfoliate at the stem.
Flower Color: Red trumpet shaped corolla with orange throat; flowers in terminal clusters of 2 or 3 or whorled clusters, fruits are red berries.
Flowering Season: June to July.
Elevation: 6,000 to 9,000 feet.

Habitat Preferences: Upper elevations, mountains and open coniferous forests.

Recorded Range: In the United States, Arizona Honeysuckle is unique to Arizona, New Mexico and possibly Utah.

North America & US County Distribution Map for Lonicera arizonica.

U.S. Weed Information: No data available.
Invasive/Noxious Weed Information: No data available.
Wetland Indicator: No data available.
Threatened/Endangered Information: No data available.

Genus Information: Lonicera has about 46 species and several recognized introduced hybrids in the genus scattered throughout most of North America. 7 species in Arizona, 6 native, 1 introduced (Lonicera japonica).

Comments: Arizona Honeysuckle makes an ideal landscape plant with its beautiful foliage and bright red flowers. The elongated red and orange tubular flowers readily attract hummingbirds. A closely related species, Chaparral Honeysuckle, Lonicera interrupta, is found in the edges of the Upper Sonoran Desert above 4,000 feet.

The genus Lonicera was named to honor Adam Lonicer (1528-1586), a German Renaissance botanist.

In Southwest Desert Flora also see Chaparral Honeysuckle, Lonicera interrupta and Western White Honeysuckle, Lonicera albiflora.

Ethnobotany

Lonicera arizonica has been used for food and traded by southwestern United States indigenous peoples. See complete listing of ethno-botanical uses at Native American Ethnobotany, University of Michigan, Dearborn.