Echinocereus bonkerae, Pinkflower Hedgehog Cactus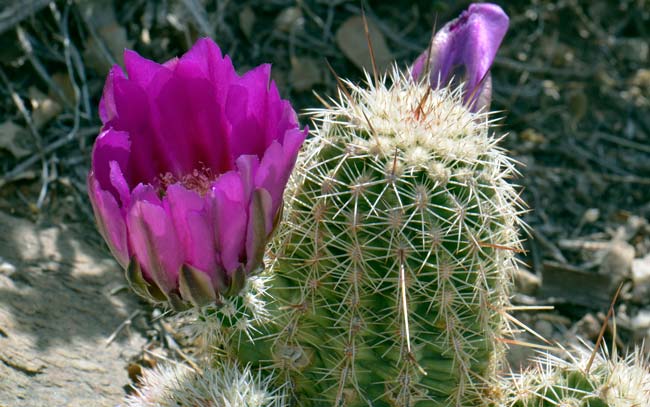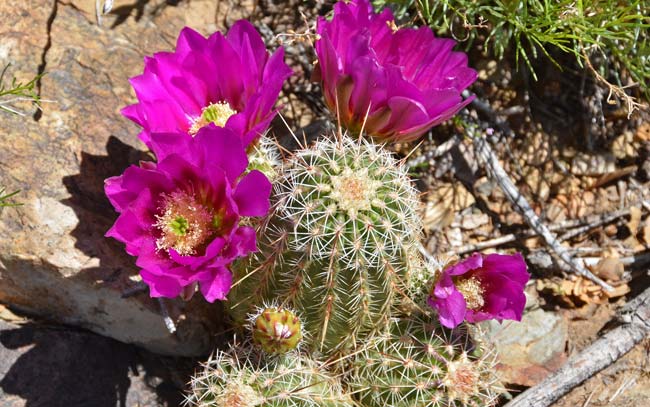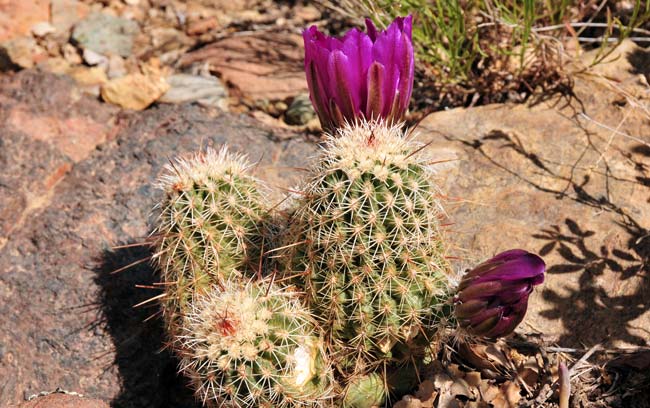 Scientific Name: Echinocereus bonkerae
Common Name: Pinkflower Hedgehog Cactus
Also Called: Hedgehog, Hedgehog Cactus
Family: Cactaceae, Cactus Family
Synonyms: (Echinocereus fasciculatus var. bonkerae, Echinocereus fendleri var. bonkerae)
Status: Native
Duration: Perennial
Size:
Growth Form: Shrub;
Leaves: Leaves modified into spines emerging from areoles; lacking glochids.
Flower Color: Deep magenta to dark purple;
Flowering Season:
Elevation:
Habitat Preferences:
Recorded Range: In the United States Pinkflower Hedgehog Cactus is found only in Arizona where it grows in the central and southern parts of the state.

U.S. Weed Information: In Arizona,
Invasive/Noxious Weed Information:
Wetland Indicator:
Threatened/Endangered Information: Echinocereus bonkerae is listed by the Arizona Department of Agriculture. 2011.

Genus Information: 27 species in Echinocereus in the United States and Canada. 13 species in Arizona.

Comments: Complete profile to follow.