Cylindropuntia spinosior, Walkingstick Cactus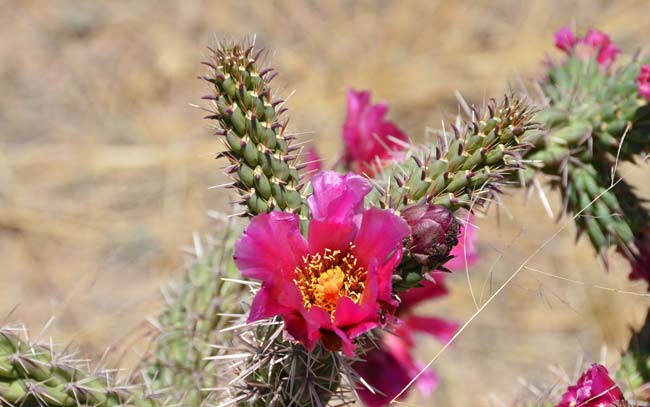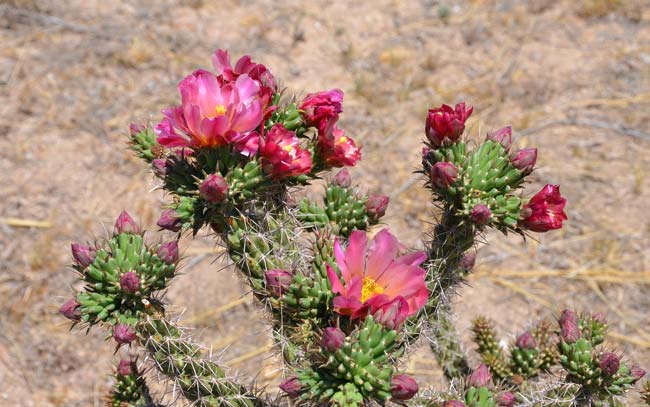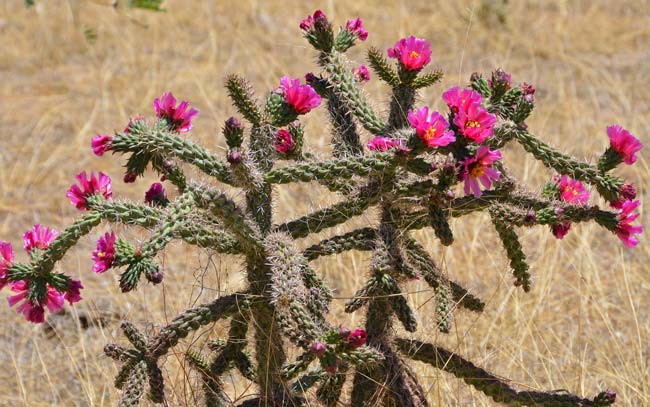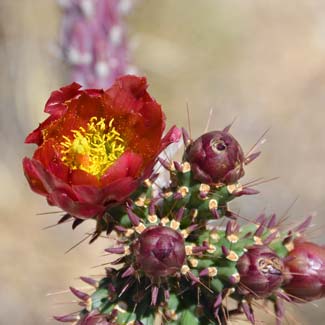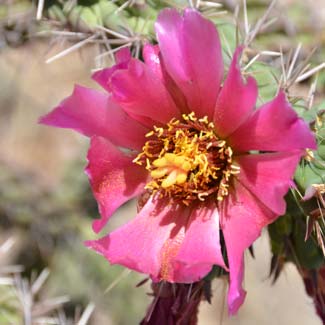 Scientific Name: Cylindropuntia spinosior
Common Name: Walkingstick Cactus
Also Called:

Cane Cholla

, S

piny Cholla

and Tourney-cane Cholla
Family: Cactaceae, Cactus Family
Synonyms: (Opuntia spinosior, Opuntia whipplei var. spinosior)
Status: Native
Duration: Perennial
Size:
Growth Form: Shrub;
Leaves: Leaves modified into spines or glochids and emerging from areoles.
Flower Color: Red, red-purple, pink, yellow, bronze-purple, greenish yellow or whitish;
Flowering Season:
Elevation:
Habitat Preferences:
Recorded Range: In the United States Walkingstick Cactus is found in Arizona and New Mexico.

U.S. Weed Information:
Invasive/Noxious Weed Information:
Wetland Indicator:
Threatened/Endangered Information:In Arizona, Opuntia spinosior, Tourney-cane Cholla is salvage restricted.

Genus Information: 20 species Cylindropuntia in the United States and Canada.

Comments: Complete profile to follow.