Trichoptilium incisum, Yellowdome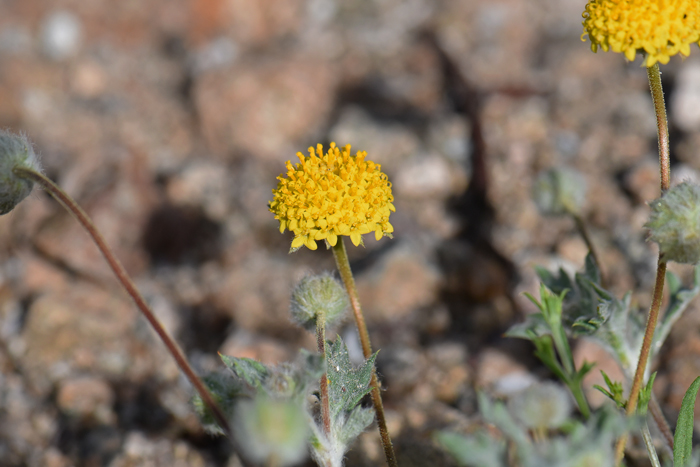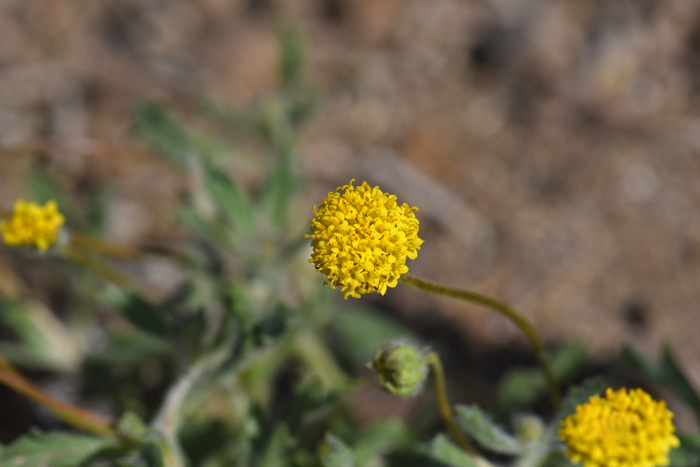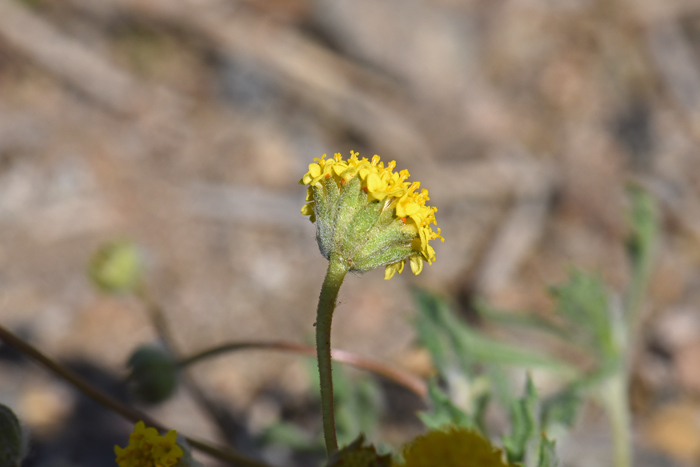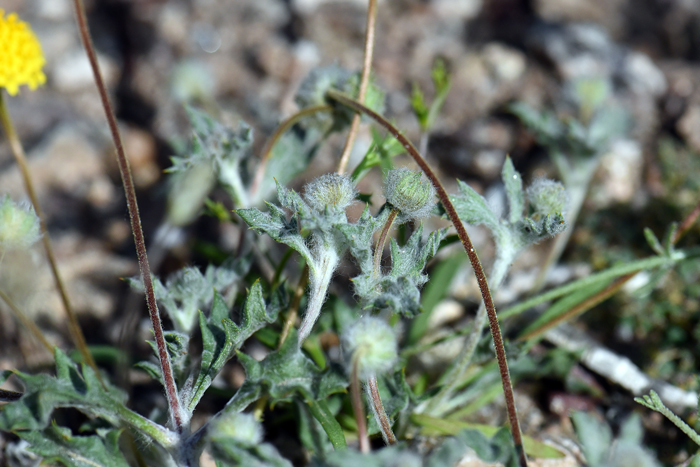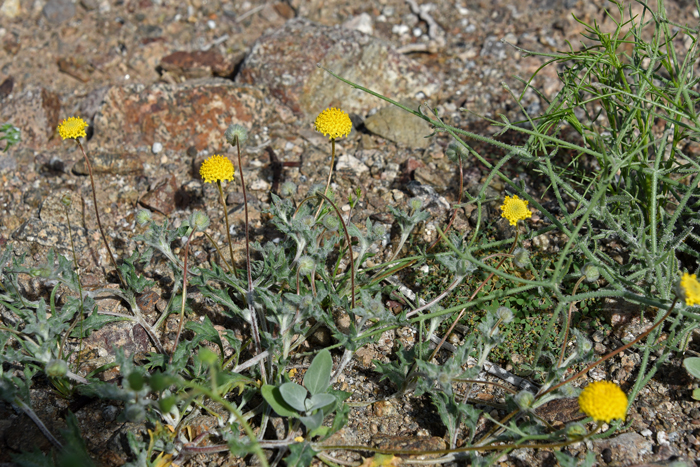 Scientific Name: Trichoptilium incisum
Common Name: Yellowdome
Also Called: Yellow dome, Yellowhead
Family: Asteraceae, Sunflower Family
Synonyms: ()
Status: Native.
Duration: Annual or short-lived perennial.
Size: Up to 10 inches or so.
Growth Form: Forb/herb; plants mostly tomentose; 1 or many stems from base.
Leaves: Green; tomentose; alternate or more or less opposite; both basal and cauline; leaves often clustered in lower ½ of plant; mostly sessile; shape sharply dentate or shallowly lobed; leaf surfaces resin-dotted.
Flower Color: Yellow, some pink; solitary flowers heads are mostly discoid, some with ray florets; long peduncles up to 4 inches or more; flowering stalks glandular-puberulent; note in the photo above the phyllaries are linear-elliptic with pointed upper tips, the phyllaries are in 2 equal series.
Flowering Season: February to May, again in fall following sufficient rainfall; January to May and October to December in California.
Elevation: Up to 2,500 feet; below 4,500 in California.

Habitat Preferences: Sandy or gravelly soils, mesas and slopes.

Recorded Range: Yellowdome is found in the southwestern United States centered around the states of AZ, CA, NV. In Arizona it is found mostly in the western ½, central and southwestern parts of the state; in California it is found in the southeastern parts of the state and in Nevada it is found in the southeastern parts of the state. It is also native to Baja California and northwestern Mexico.

North America & US County Distribution Map for Trichoptilium incisum.

U.S. Weed Information: No information available.
Invasive/Noxious Weed Information: No information available.
Wetland Indicator: No information available.
Threatened/Endangered Information: No information available.

Genus Information: In North America there are 1 species and 1 accepted taxa overall for Trichoptilium. World wide, The Plant List includes 1 accepted species names and a further 0 infraspecific rank for the genus.

In the Southwestern United States this is 1 species of Trichoptilium. All data is approximate and subject to taxonomic changes.

Comments: Trichoptilium incisum is a slightly fragrant low growing plant that, because of its whitish and wholly appearance it superficially resembles Desert Marigold, Baileya multiradiata.

In Southwestern Desert Flora also see Desert Marigold, Baileya multiradiata and Woolly Desert Marigold, Baileya pleniradiata.