Hedypnois cretica, Crete Weed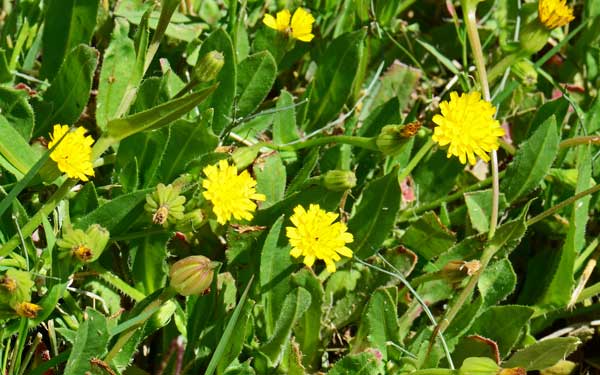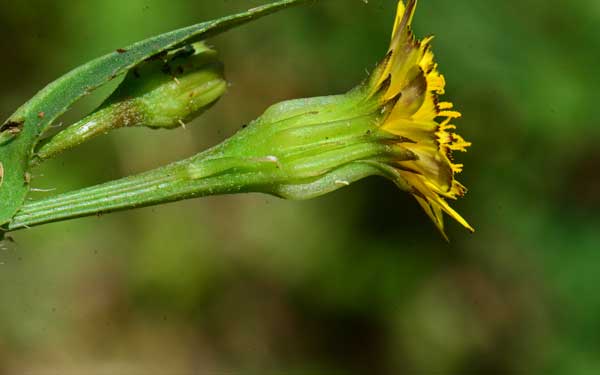 Scientific Name: Hedypnois cretica
Common Name: Cretanweed
Also Called: Crete Weed, Scaly Hawkbit
Family: Asteraceae, Sunflower Family
Synonyms:
Status: Native
Duration: Annual
Size: To 18 inches.
Growth Form: Forb/herb; basal or prostrate; stems drooping and low running; leaves and stems with fine bristles; fine hairs on herbage are forked or barbed at tip; not visible without 10x loop; milky sap.
Leaves: Green; alternate; basal and cauline; leaf length variable, up to 7 inches; oblong to oblanceolate.
Flower Color: Yellow, looks similar to a Dandelion; ligule straps only; heads usually solitary or in small clusters; fruit is an achene.
Flowering Season: February or March through August or later with sufficient rainfall.
Elevation: Up to 2,000 feet or more.

Habitat Preferences: Weedy in Phoenix area, usually associated with ample water, found in yards, open fields, gardens and roadsides.

Recorded Range: In North America, this species is currently found in limited geographic areas in CA, AZ, NM and TX.

North America & US County Distribution Map for Hedypnois cretica.

U.S. Weed Information: Hedypnois cretica is an introduced species from the Mediterranean area and spreading across southwest Border States. It is an agressive weed in Phoenix, Arizona. At this time it is not listed in the USGS Weed Database.

Invasive/Noxious Weed Information: No data available.
Wetland Indicator: No data available.
Threatened/Endangered Information: No data available.

Genus Information: 1 species in Hedypnois introduced the United States.

Comments: Little information is available for this plant. Hedypnois cretica or Cretanweed is an introduced species in several southwestern states and is common in the localities where it is found.

In the Phoenix area it appears to be increasing its geographic range in areas associated with ample water such as yards or near standing water in the normally dry Salt River bottom.