Gutierrezia serotina, Late Snakeweed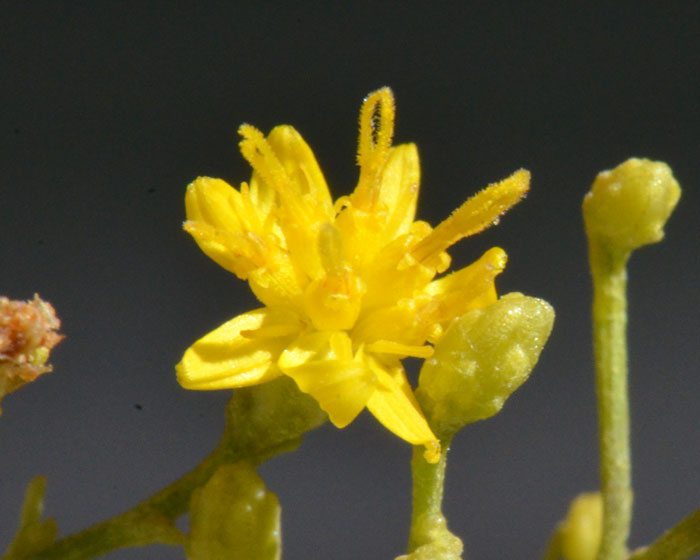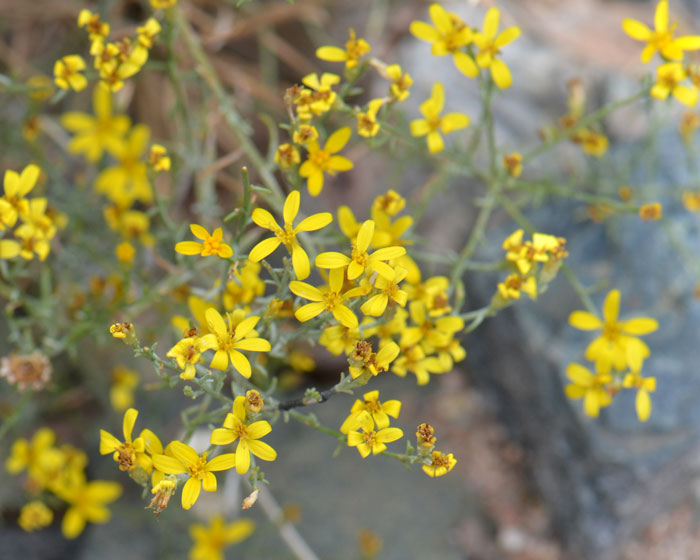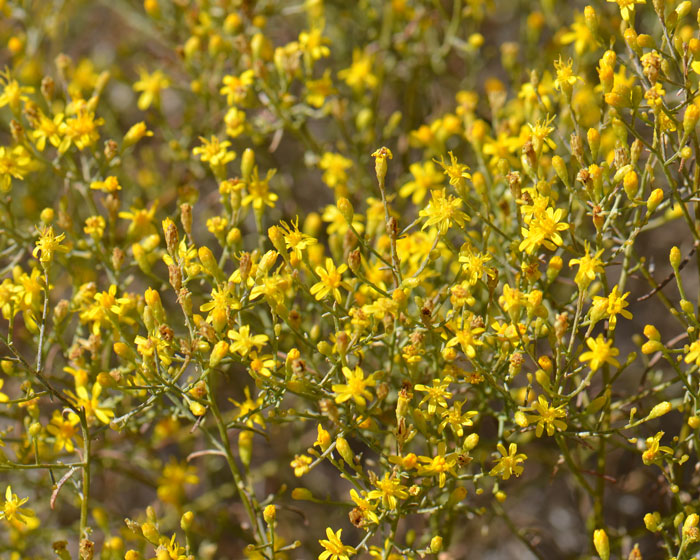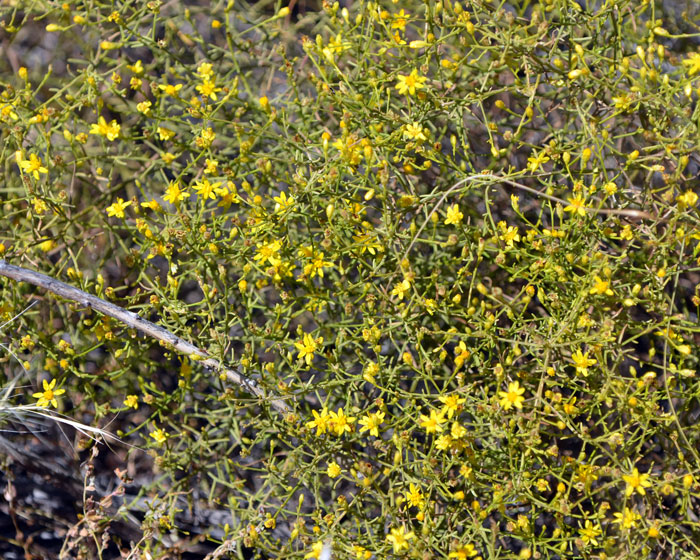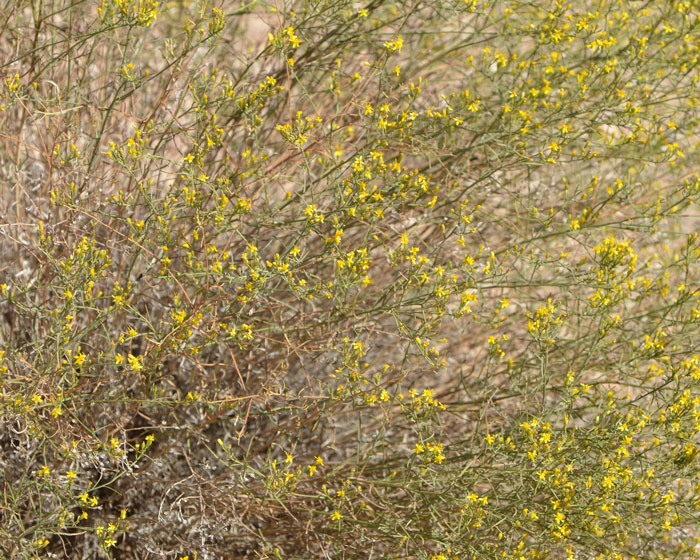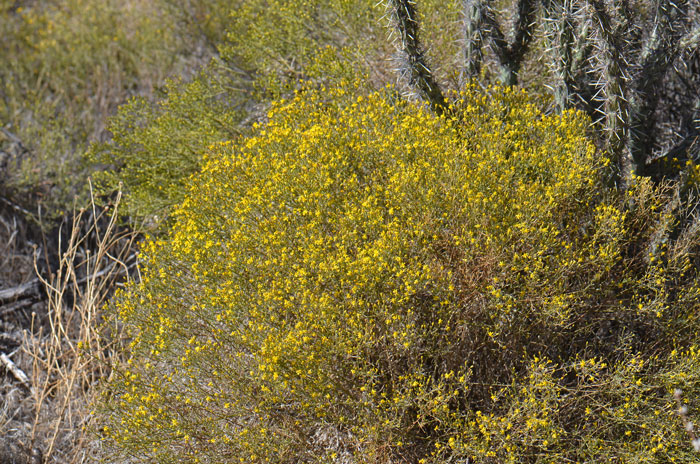 Scientific Name: Gutierrezia serotina
Common Name: Late Snakeweed

Also Called:

Family: Asteraceae, Sunflower Family

Synonyms: (Gutierrezia polyantha)

Status: Native

Duration: Perennial

Size: 1 foot

Growth Form: Subshrub; stems green; hairless (glabrous); form mounded.

Leaves: Green, alternate; linear to filiform; 1 nerved; basal leaves absent at bloom; margins smooth (entire).

Flower Color: Golden-yellow; radiate heads; ray flowers yellow, 4 to 9; disk flowers also yellow, 10 or more; single flower heads or in clusters of 2 to 5; heads on terminal tips of branches; fruit is an achene.

Flowering Season: March to October

Habitat Preferences: Lower and upper deserts, Creosote flats, dry washes, pinyon-juniper communities in stony plains, mesas, and slopes.

Recorded Range: This plant is rare in the United States where it is found only in central and southern Arizona.

North America & US County Distribution Map for Gutierrezia serotina.

U.S. Weed Information:
Invasive/Noxious Weed Information:
Wetland Indicator:
Threatened/Endangered Information:

Genus Information: 10 species in Gutierrezia, western North American. 6 species in Arizona.

Comments: Little information is available on Late Snakeweed. Snakeweeds are often viewed negatively as evidenced in Arizona Flora, Kearney and Peebles; "The Snake-weeds are worthless plants that are not even of much value in retarding soil erosion."

Many of the Snakeweeds looks similar, at least superficially, however Broom Snakeweed, Gutierrezia sarothrae and Threadleaf Snakeweed, Gutierrezia microcephala are larger plant and both have other less noticeable differences in important characteristics.

Regardless Snakeweeds have value for wildlife, small mammals, birds and insects including butterflies use it for food, shelter and protection.