Baccharis pteronioides, Yerba de Pasmo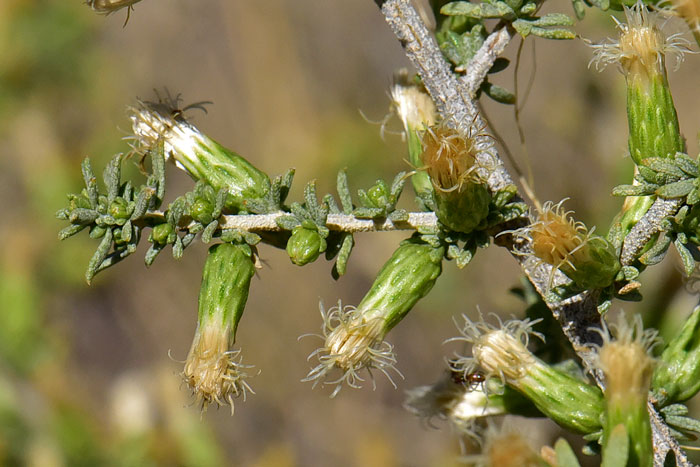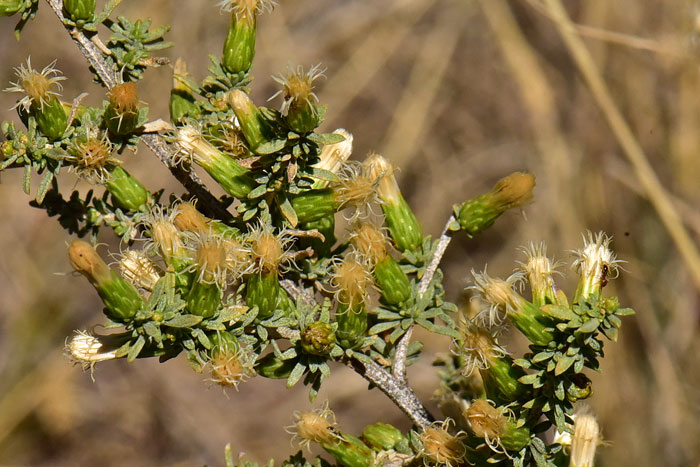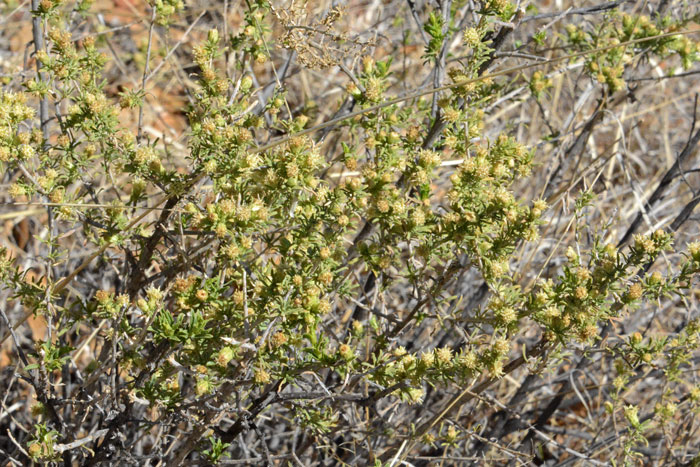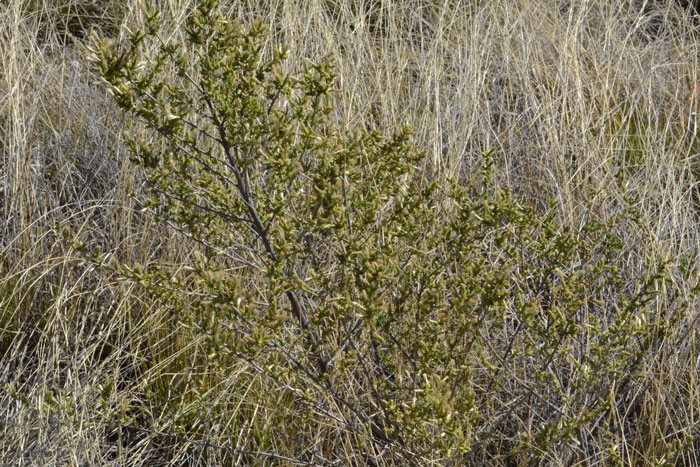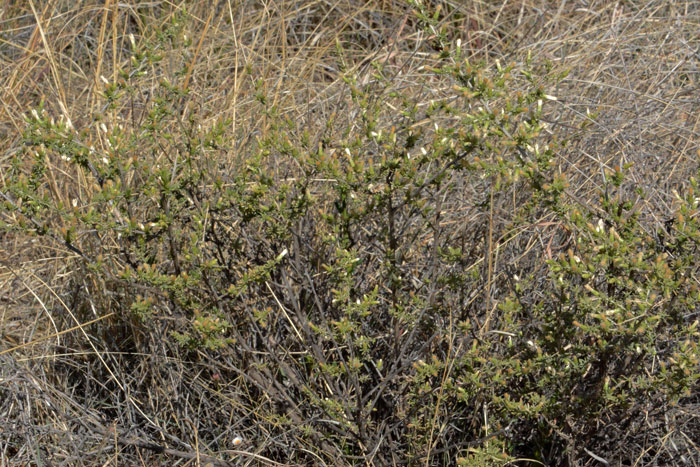 Scientific Name: Baccharis pteronioides
Common Name: Yerba de Pasmo
Also Called:
Family: Asteraceae, Sunflower Family
Synonyms: (Baccharis ramulosa)
Status: Native
Duration: Perennial
Size: Up to 3 feet or more.
Growth Form: Shrub; shrubby stiff habit; rough gray bark; evenly branched with thick woody crowns; stems erect.
Leaves: Green; leaves sessile; leaf shape variable linear to lanceolate or spatulate; margins sharply toothed.
Flower Color: Creamy white to greenish; male and female flowers; flower heads 10 to 20, solitary on terminal leafy branchlets.
Flowering Season: April to September; April to June in California.
Elevation: 3,500 to 6,000 feet (from 1,000 feet in California.

Habitat Preferences: Dry canyons, roadsides, open oak woodlands, grasslands.

Recorded Range: Baccharis pteronioides is found in the southwestern United States in AZ, NM, TX. It is also native throughout most of Mexico. In Arizona it is found in the central and eastern ⅔ and northwest parts of the state.

North America & US County Distribution Map for Baccharis pteronioides.

U.S. Weed Information: No information available.
Invasive/Noxious Weed Information: No information available.
Wetland Indicator: No information available.
Threatened/Endangered Information: No information available.

Genus Information: In North America there are 24 species and 26 accepted taxa overall for Baccharis. World wide, The Plant List includes 430 accepted species names and includes a further 409 infraspecific rank for the genus.

In the Southwestern United States: Arizona and California each have 10 species of Baccharis, Nevada has 5 species, New Mexico has 13 species, Texas has 12 species, Utah has 5 species. All data is approximate and subject to taxonomic changes.

Comments: According to Arizona Flora, and Flora of North America, Baccharis pteronioides is reputed to be poisonous to livestock.

Also see in Southwest Desert Flora, Seepwillow, Baccharis salicifolia and Desertbroom, Baccharis sarothroides.

Baccharis pteronioides, Yerba de Pasmo has been used as a wash for rheumatism and gonorrhea by southwestern United States indigenous peoples.

Yavapai Drug, Antirheumatic (External). Decoction of leaves and roots used as wash for rheumatism.
Yavapai Drug, Venereal Aid. Decoction of leaves and roots used as wash for gonorrhea.
See ethno-botanical uses at Native American Ethnobotany, University of Michigan, Dearborn.