Acourtia thurberi, Thurber's Desertpeony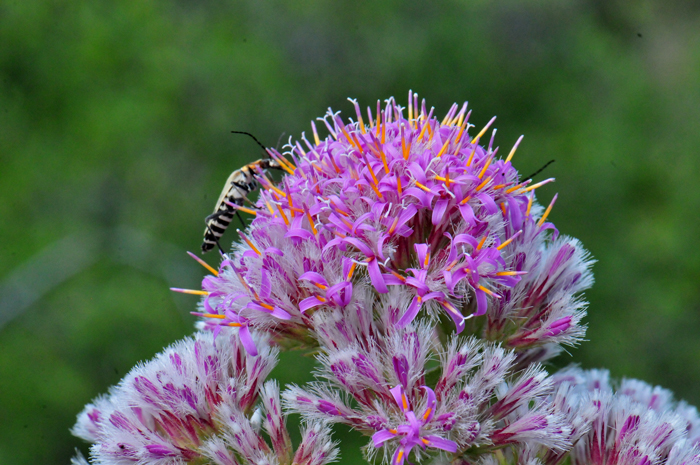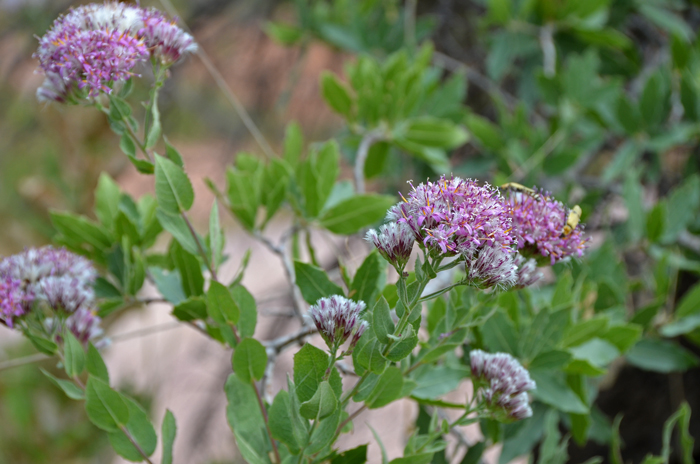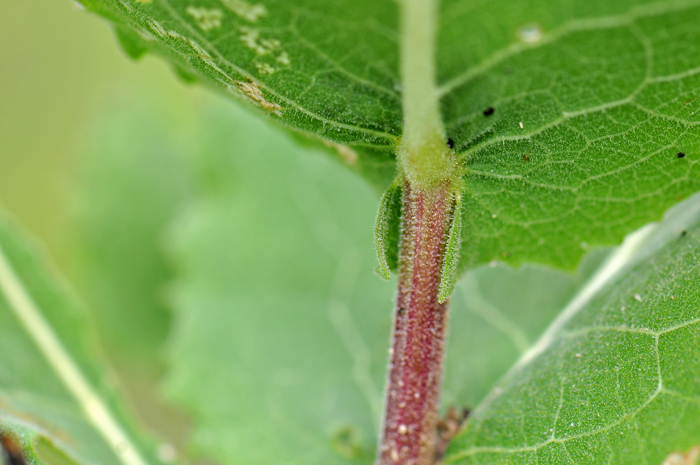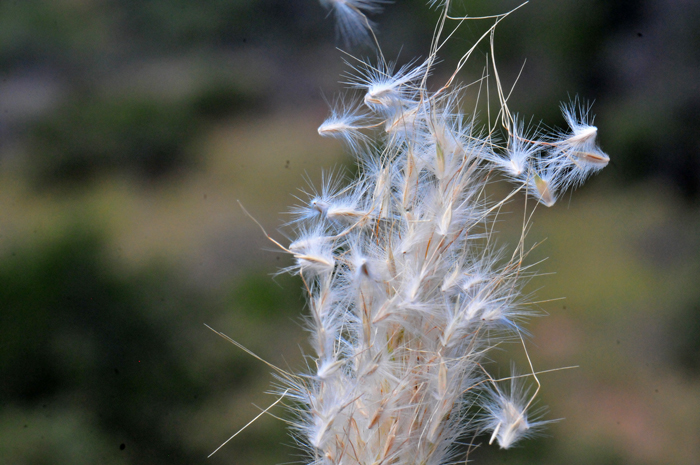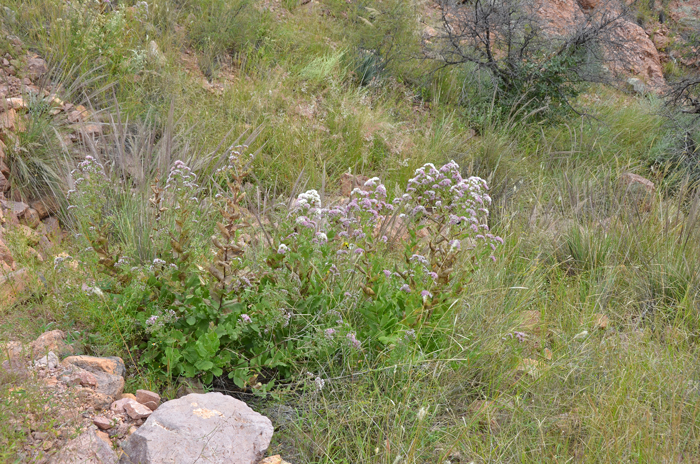 Scientific Name: Acourtia thurberi
Common Name: Thurber's Desertpeony

Also Called: Thurber Perezia (Spanish: Cola de Zorra, Mata GuSano, Mata GuSanocola de Zorra, Pipichowa)

Family: Asteraceae, Sunflower Family

Synonyms: (Acourtia mexicana, Perezia thurberi, Perdicium mexicanum)

Status: Native

Duration: Perennial

Size: 1 to 5 feet (40-150 cm).

Growth Form: Forb/herb; erect, stems with furrows or grooves (sulcate) along parallel, longitudinal lines (striate), stems with secretory structures on the surface (glandular), stems green.

Leaves: Green; lower (basal) leaves and upper stem (cauline) leaves without stalks (sessile); leaves arranged alternately along stem; somewhat fleshy, firm and thick, leaf shape variable, ovate to ovate elliptic with toothed edges (margins), the teeth armed with sharp outgrowths (prickles); leaf bases shaped like the head of an arrow (sagittate) or partially or completely surrounding the stems (clasping); leaf surface with secretory structures (glandular) and covered with minute soft erect hairs (puberulent).

Flower Color: Purple or variable shades of purple, pink or lavender; flower heads narrow, clustered in dense corymb-like panicles; the bracts surrounding each flower head are variably shaped from a cone to bell-shaped, these bracts or phyllaries are narrow and arranged in 2 to 3 series and glandular-hairy (glandular hairy) on the outer surfaces; florets 3 to 6 per head (in contrast to A. wrightii which has 8 to 12 florets per head); fruit is a cypsela with a bristly bright white pappi.

Flowering Season: June to October; October to November in California and Texas.

Elevation: 3,200 to 6,400 feet (975-1,950 m).

Habitat Preferences: Rocky hillsides, slopes and canyons; gravel and caliche soils, Sonoran Desert scrub.

Recorded Range: Acourtia thurberi is native to the southwestern United States and Mexico. In the United States it is limited in distribution to Arizona and New Mexico (SW corner). In Arizona it is found in much of the southern part of the state and Mohave County. In Mexico it is native to the Sonoran and Chihuahuan Deserts in northern and central Mexico in Chihuahua, Durango and Sonora.

North America & US County Distribution Map for Acourtia thurberi.

U.S. Weed Information: No data available.
Invasive/Noxious Weed Information: No data available.
Wetland Indicator: No data available.
Threatened/Endangered Information: No data available.

Genus Information: In North America there are 5 species and 5 accepted taxa overall for Acourtia. World wide, The Plant List includes 84 accepted species names and includes a further 30 of infraspecific rank for the genus.

The genus Acourtia was published in 1830 by David Don.

In the Southwestern United States: Arizona and Nevada each have 5 species of genus, California has 13 species, New Mexico has 7 species, Texas has 4 species, Utah has 6 species. All data approximate and subject to revision.

Comments: Thurber's Desertpeony is the largest of 3 Acourtia species found in Arizona. It may reach up to 5 feet in height while Brownfoot, Acourtia wrightii grows up to 4 feet. The smallest of the three, the diminutive Dwarf Desertpeony, Acourtia nana, only grows to 6 or 10 inches high.

In Arizona, Thurber's Desertpeony may be found in groups of several plants or in small numbers of one or more.

Importance to Wildlife, Birds and Livestock

Seeds of Acourtia nana may likely be eaten by birds and small mammals.

Special Value to Native Bees, Butterflies and Insects

Acourtia nana flowers may be visited by butterflies, bees and other small insects.

Etymology:

The genus Acourtia (Acour'tia:) was named in the 18th century in honor of amateur botanist Mary Elizabeth Catherine Gibbes A'Court (1792-1878), daughter of Abraham Gibbes and wife of Lt-Gen. Charles Ashe a'Court. Mary was an English amateur botanist.
The genus Acourtia was published in 1830 by David Don.

The specific epithet, thurberi (thur'beri/thurberia'na/thurberia'num:) is named after Dr. George G. Thurber, (1821-1890). Dr. Thurber was called the most accomplished horticulturist in America, and botanist and quartermaster of the United States and Mexican Boundary Survey, 1850-1854. He was also an American pharmacist, self-taught botanist and avid plant collector.