Rivina humilis, Rougeplant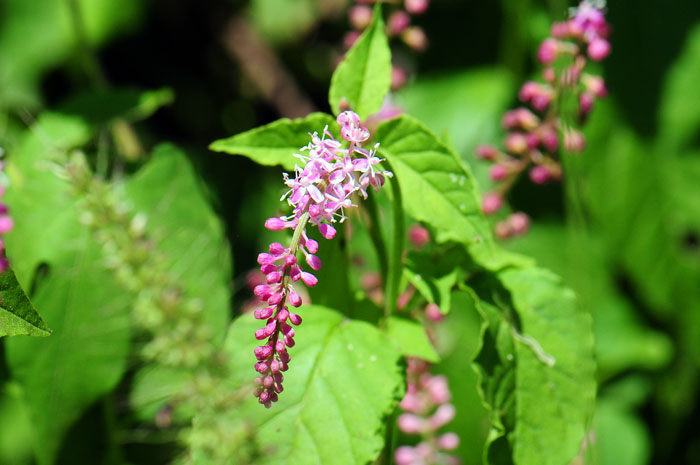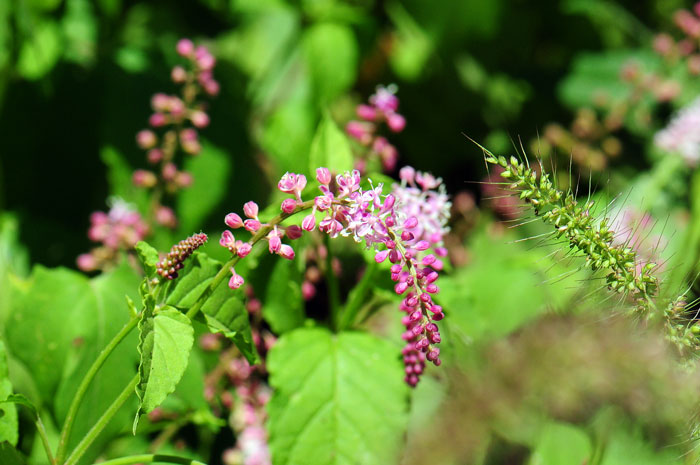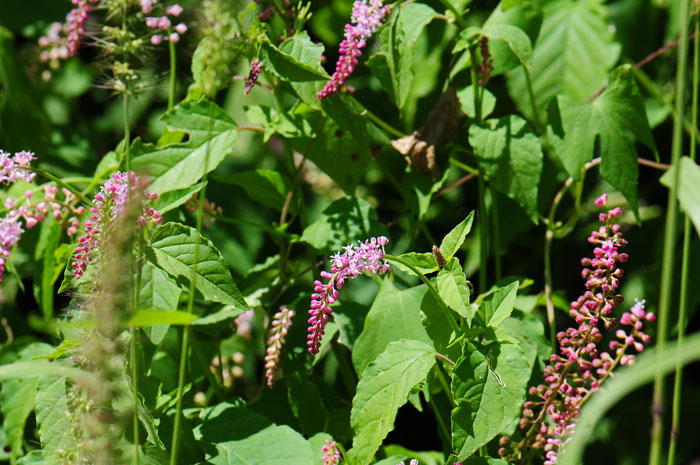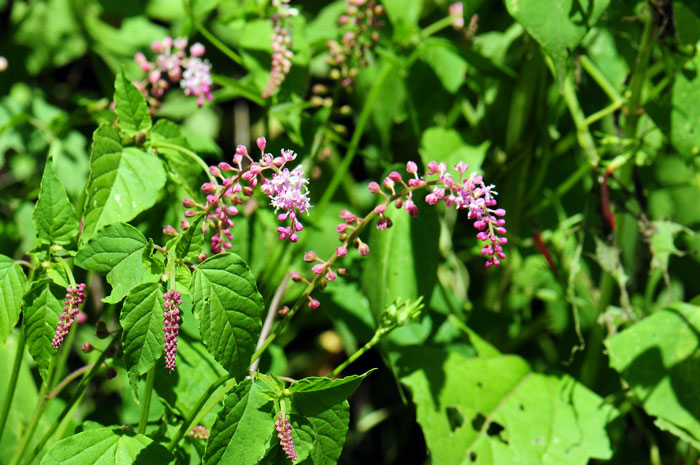 Scientific Name: Rivina humilis
Common Name: Rougeplant
Also Called: Coralito, Pigeonberry
Family: Phytolaccaceae or Pokeweed Family
Synonyms: ()
Status: Native
Duration: Perennial
Size: Up to 2 feet or more.
Growth Form: Forb/herb, shrub; plants erect, straggling or vine-like, plants either glabrous or pubescent, often growing below larger plants.
Leaves: Green; large (up to 3 inches), alternate, petiole entire, leaf variable lanceolate to ovate.
Flower Color: White, green, pink or purplish; flowers variable in shape, inflorescence a raceme, terminal and axillary; fruit is a berry, depressed-globose or globular, red or yellow at maturity.
Flowering Season: June to October, year-round in California, March to October in Texas.
Elevation: 1,500 to 4,500 feet.

Habitat Preferences: Ravines and canyons, mostly in shade, also woods thickets and disturbed areas.

Recorded Range: Rougeplant is found in the southern-central parts of the United States in; AL, AR, AZ, FL, HI, LA, MS, NM, OK and TX. It is also native throughout Baja California, Mexico and parts of South America. In Arizona it is found in the central (Maricopa and Pinal counties), southern (Pima and Santa Cruz counties) and southeast (Graham and Cochise counties) parts of the state.
North America & US County Distribution Map for Rivina humilis.
U.S. Weed Information: No information available.
Invasive/Noxious Weed Information: No information available.

Wetland Indicator: In North America Rivina humilis has the following wetland designations: Arid West, FAC; Atlantic and Gulf Coastal Plain, UPL; Eastern Mountains and Piedmont, UPL; Great Plains, FAC; Midwest, FAC; Western Mountains, Valleys, and Coast, FAC.
FAC = Facultative, occur in wetlands and non-wetlands
UPL = Obligate Upland, almost never occur in wetlands.

Threatened/Endangered Information: No information available.
Genus Information: The USDA Plants.gov website shows 1 species for Rivina in North America.
The Plant List includes 2 accepted species names for the genus Rivina.
Comments: In Mexico a red dye is obtained from the fruits. Rougeplant is cultivated (greenhouse and warm areas) for the attractive fruit.