Juniperus monosperma, Oneseed Juniper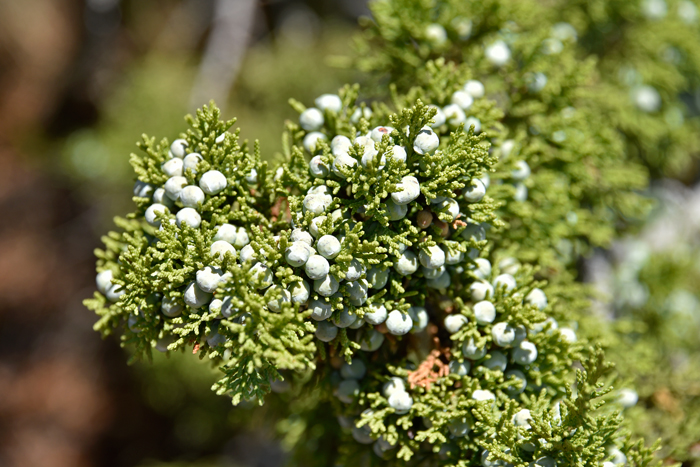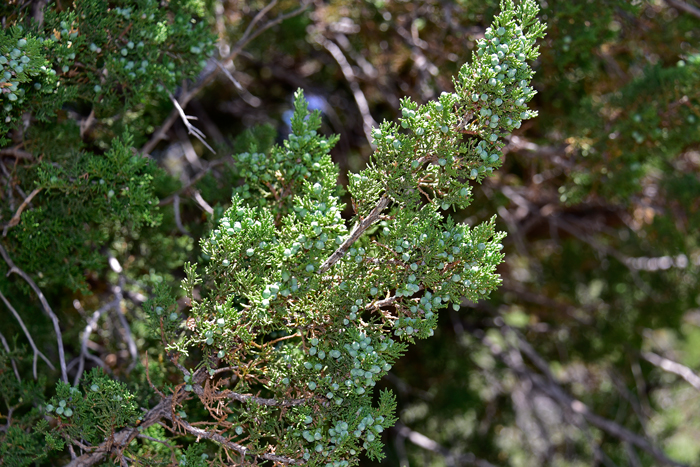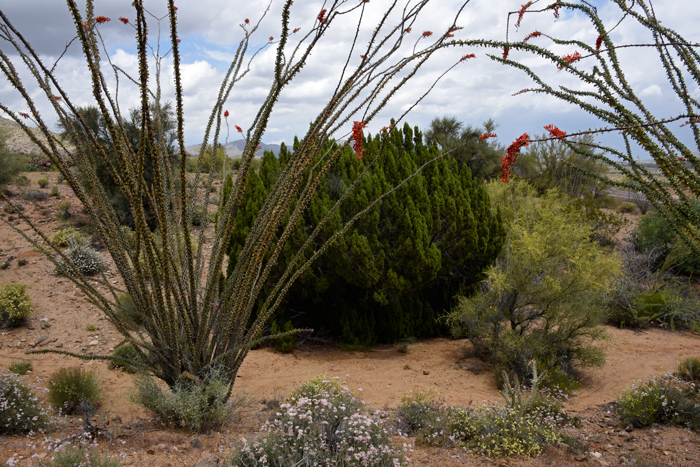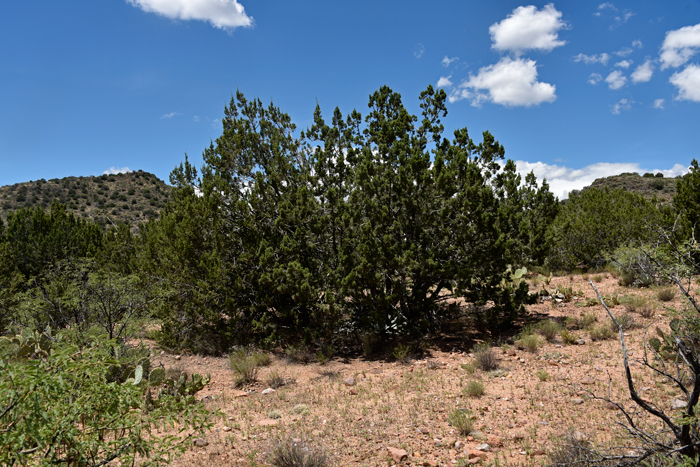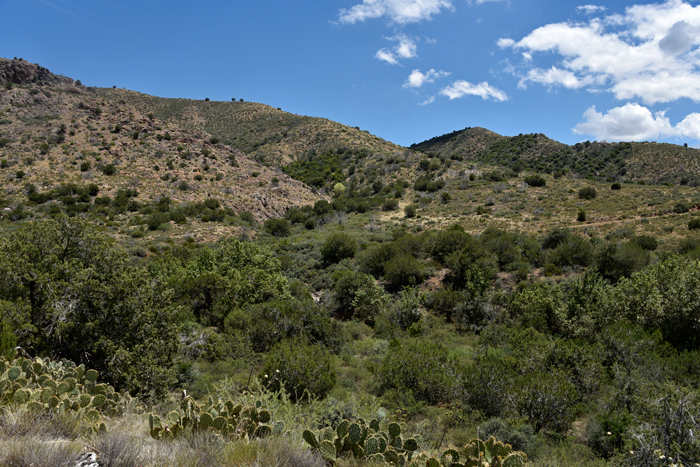 Scientific Name: Juniperus monosperma
Common Name: Oneseed Juniper
Also Called: Cherrystone Juniper, New Mexico Juniper, One-seed Juniper, West Texas Juniper (Spanish: Enebro, Sabina)
Family: Cupressaceae, Cypress Family
Synonyms: (Juniperus occidentalis var. gymnocarpa, Juniperus occidentalis var. monosperma, Sabina monosperma)
Status: Native
Duration: Perennial
Size: Up to 35 feet or more.
Growth Form: Shrub, Tree; shrubby form; often short branches near the base; the crown is rounded to flattened-globose; the bark is gray to brown and ex-foliating in thin strips; branches ascending to erect.
Leaves: Green to dark green; decussate; closely appressed, scale-like, glaucous; abaxial glands elongate; slow growing.
Flower Color: Non-flowering species; cones only; gymnosperm; dioecious; seed cones mature in 1 year, globose to ovoid, dark- or reddish-blue to purple or brownish blue, glaucous.
Flowering Season: March to April; cones; Non-flowering gymnosperm.
Elevation: 3,000 to 7,600 feet across range.


Habitat Preferences: Dry rocky, gravelly or sandy soils, open flats and slopes; commonly occurs in canyons or on middle-elevation foothills; soil materials include basalt, limestone, and sandstone.
Recorded Range: Oneseed Juniper is found in southwest United States in AZ, CO, KS, NM, OK, TX.

North America & US County Distribution Map for Juniperus monosperma.

U.S. Weed Information: No information available.
Invasive/Noxious Weed Information: No information available.
Wetland Indicator: No information available.
Threatened/Endangered Information: No information available.

Genus Information: In North America there are 30 species and 43 accepted taxa overall for Juniperus. Worldwide, The Plant List includes 75 accepted species names and a further 394 scientific names of infraspecific rank for the genus.

In the Southwestern United States: Arizona and New Mexico each have 8 species of Juniperus, California has 5 species, Nevada has 6 species, Texas has 8 species, Utah has 4 species. All data is approximate and subject to taxonomic changes.

There is 1 recognized variety in Juniperus monosperma;
Juniperus monosperma var. gracilis, Oneseed Juniper, (Excluded);
Juniperus monosperma var. monosperma, Oneseed Juniper, (AZ, CO, KS, NM, OK, TX). It is also native to mostly northern Mexico.

Comments: In the southwestern United States populations of Oneseed Junipers appear to be determined through a combination of variables which include soils, temperatures, rainfall and topography. Elevation ranges, and location of specimens vary across the range of the species from 3,000 to 7,000 in Arizona, 4,000 to 7,600 in Colorado and 5,000 to 7,500 in New Mexico; thus, together determining the presence or absence of the plants.

For a comprehensive thoroughly documented review of Juniperus monosperma see the USDA USFS Fire Effects Information System, or FEIS.

In Southwest Desert Flora also see: California Juniper, Juniperus californica, Redberry Juniper, Juniperus coahuilensis, Alligator Juniper Juniperus deppeana, Utah Juniper, Juniperus osteosperma and Arizona Cypress, Cupressus arizonica.

Oneseed Juniper has been used for food, medicinal and other purposes by southwestern United States indigenous peoples.

Acoma Food, Fruit; Fruits mixed with chopped meat, put into a clean deer stomach and roasted.
Apache, Chiricahua & Mescalero Food, Sauce & Relish; Fruit roasted, water added and the mixture made into a gravy.
Great Basin Indian Dye, Yellow; Whole plant used to make a yellow dye.
Hopi Drug, Antirheumatic (External); Poultice of heated twigs bound over a bruise or sprain for swelling.
Hopi Drug, Gynecological Aid; Infusion of leaves taken and used for many purposes. Juniper was chewed or an infusion of leaves was taken by women immediately after giving birth. During the lying-in period, all of the mother's food was prepared with a decoction of leaves. Her head was washed with yucca suds and her body bathed with hot infusion of leaves while her clothes were washed in water in which leaves of juniper had been placed.
Isleta Drug, Emetic; Strong infusion of leaves given in large quantities as an emetic.
Jemez Fiber, Building Material; Limbs and boughs placed across corrals or enclosures as shelters for livestock.
Keres, Western Drug, Antidiarrheal; Infusion of staminate cones used for diarrhea.
Keres, Western Drug, Ear Medicine; Ground leaves mixed with salt and used in ears to eliminate bugs.

See complete listing of ethno-botanical uses at Native American Ethnobotany, University of Michigan, Dearborn.