Gutierrezia microcephala, Threadleaf Snakeweed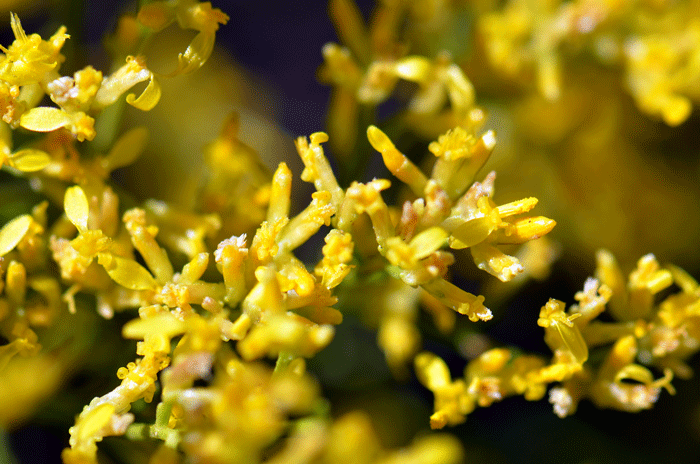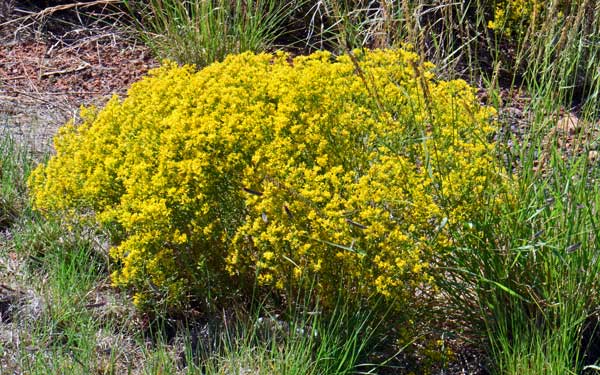 Scientific Name: Gutierrezia microcephala
Common Name: Threadleaf Snakeweed
Also Called: Broomweed, Littlehead Snakeweed, Matchweed, Smallhead Snakeweed, Snakeweed, Three-leaf Snakeweed
Family: Asteraceae, Sunflower Family
Synonyms: (Brachyris microcephala, Gutierrezia glomerella, Gutierrezia lucida, Gutierrezia sarothrae var. microcephala, Xanthocephalum lucidum, Xanthocephalum microcephalum)
Status: Native
Duration: Perennial
Size: Up to 2 feet or more.
Growth Form: Shrub, subshrub; woody, heavily branched; shape rounded or spherical shrub; upper stems yellow or green, brown below.
Leaves: Green leaves, alternate, narrow or linear, fasciculated.
Flower Color: Yellow; small radiate heads, approximately ¼ inch wide; ray florets 1 or 2, disc florets 1 or 2; small seed is an achene.
Flowering Season: June to October.
Elevation: 3,500 to 6,500 feet.

Habitat Preferences: Above 3,500 feet in dry, stony plains, mesas, and slopes. In California Threadleaf Snakeweed is found in grasslands and sand dunes.

Recorded Range: Southwestern United States in CA, NV, UT, CO, AZ, NM and TX. Also found in northern and central Mexico. In Arizona it is found throughout most of the state, absent in the southwest corner.

North America & US County Distribution Map for Gutierrezia microcephala.

U.S. Weed Information: No data available.
Invasive/Noxious Weed Information: No data available.
Wetland Indicator: No data available.
Threatened/Endangered Information: No data available.

Genus Information: 10 species of Gutierrezia mostly in western United States and central Canada. 6 species in Arizona.

Comments: Not much information is available for Gutierrezia. According to Arizona Flora, Kearney and Peebles; Gutierrezia are "worthless plants" not even valuable for controlling soil erosion and they are "more or less poisonous to sheep and goats when eaten in quantity, but are unpalatable and are seldom grazed".

Snakeweeds in general may not have much forage value for livestock but they do provide food, shelter and protection for small mammals, birds and insects including butterflies. This species is closely related to Broom Snakeweed, Gutierrezia sarothrae and often occupy the same areas. A third species Late Snakeweed, Gutierrezia serotina, also looks similar but it is a smaller plant with other less noticeable key characteristics.

Several ethno-botanical uses have been identified Threadleaf Snakeweed. See the species account from the on-line site Native American Ethnobotany, University of Michigan, Dearborn.